2019
Murrina glass, stainless steel
26 x 16 x 3,5 (Murrine from 3 to 3,5 cm each)
GLASSTRESS 2019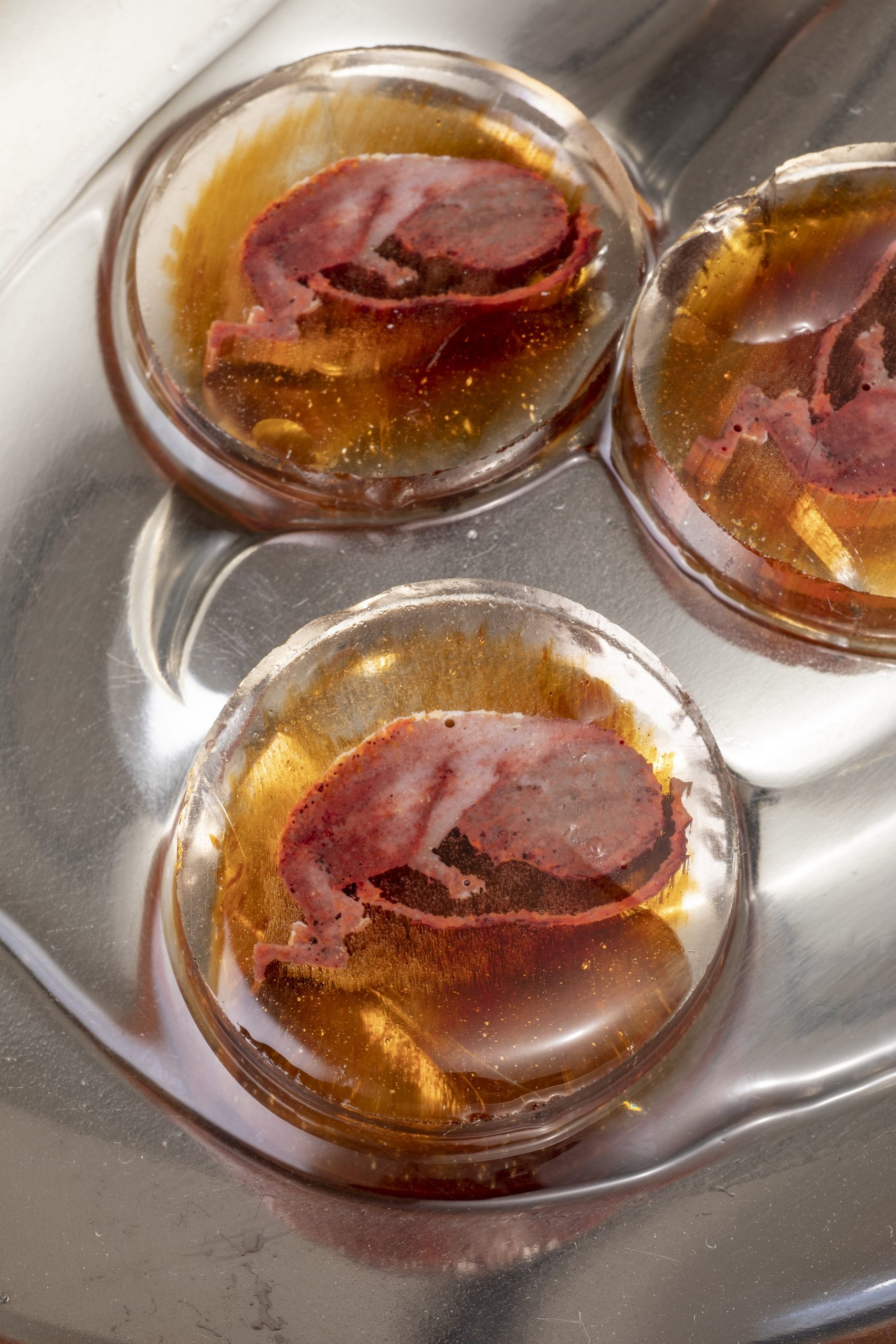 Born in Venice in 1964, the artist lives in Treviso, his studio is located on the island of Burano. He completed his artistic studies at the Istituto d'Arte of Venice and at the Academy of Fine Arts of Venice. Since the mid-eighties he participated at numerous exhibitions, both in Italy and abroad, exploring the different languages and expressions of art.
Read more
Glass is the main material of his work. For several years he followed his father's work in the fur-nace and since 1999 he began to realize his first works in murrina treasuring the experience and secrets inherited from his father.
In the art of Figurative Murrina, each glass artist has succeeded in interpreting the operational process of this technique according to his own knowledge and professional experience in order to reach the same purpose: the obtention of miniatures basically similar for their representation, reduction and reproducibility.
Despite not having dedicated his life to the furnace, Antonio dei Rossi fully draws from his father's knowledge and teachings, but he also treasures the murrina technique and some "trade secrets".
Thanks to his artistic, cultural and professional education, he improved these teachings and, for the first time, a Murrina master goes beyond the strictly and traditional glass vision.
After having taken possession of the technique, Antonio decides to praise the murrina, and thus he goes beyond the usual conclusion of the operational process by conceiving original design works and jewels that enhanced it, or artistic ways that intensified its uniqueness.
In Antonio's work, the murrina is no longer an end in itself, rather it becomes a vehicle, a means of artistic and conceptual development.
Conceived as an illustrative technique, the murrina embraces the strategies of representation, becomes the sense and the fulcrum of design processes, but also the object and the subject of artistic developments that experiment on the concept of united structure and on the intrinsic peculiarities of the operational synthesis.

Fondazione Berengo
San Marco 2847
30124 Venezia - Italy
+39 041.739453
comunicazione@berengo.com