2020
Glass
45 x 35 x 11 cm
GLASSTRESS BOCA RATON 2021, GLASSTRESS PTUJ, GLASSTRESS 2017 
2017
Glass
50 x 30 cm diameter
GLASSTRESS PTUJ, GLASSTRESS 2017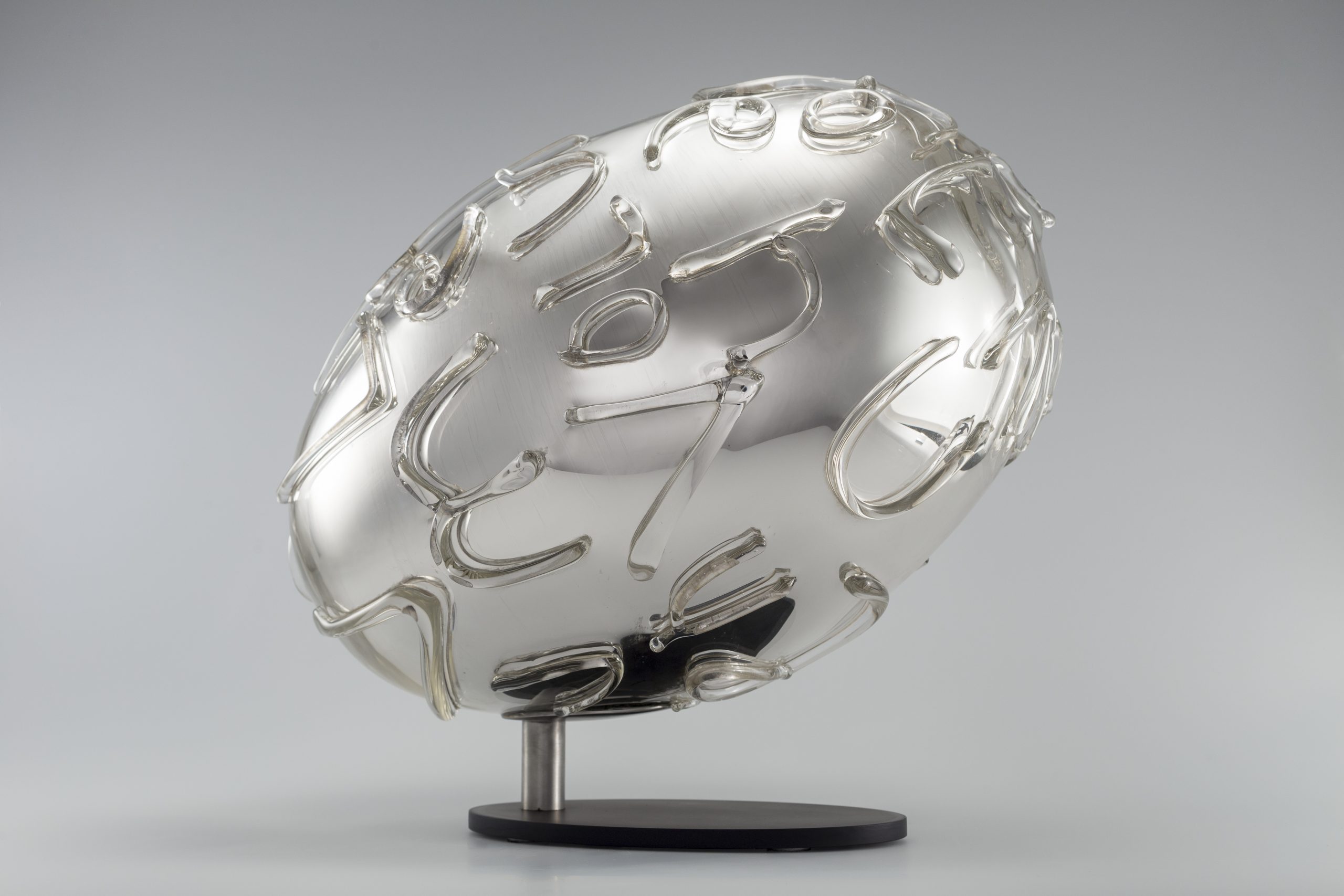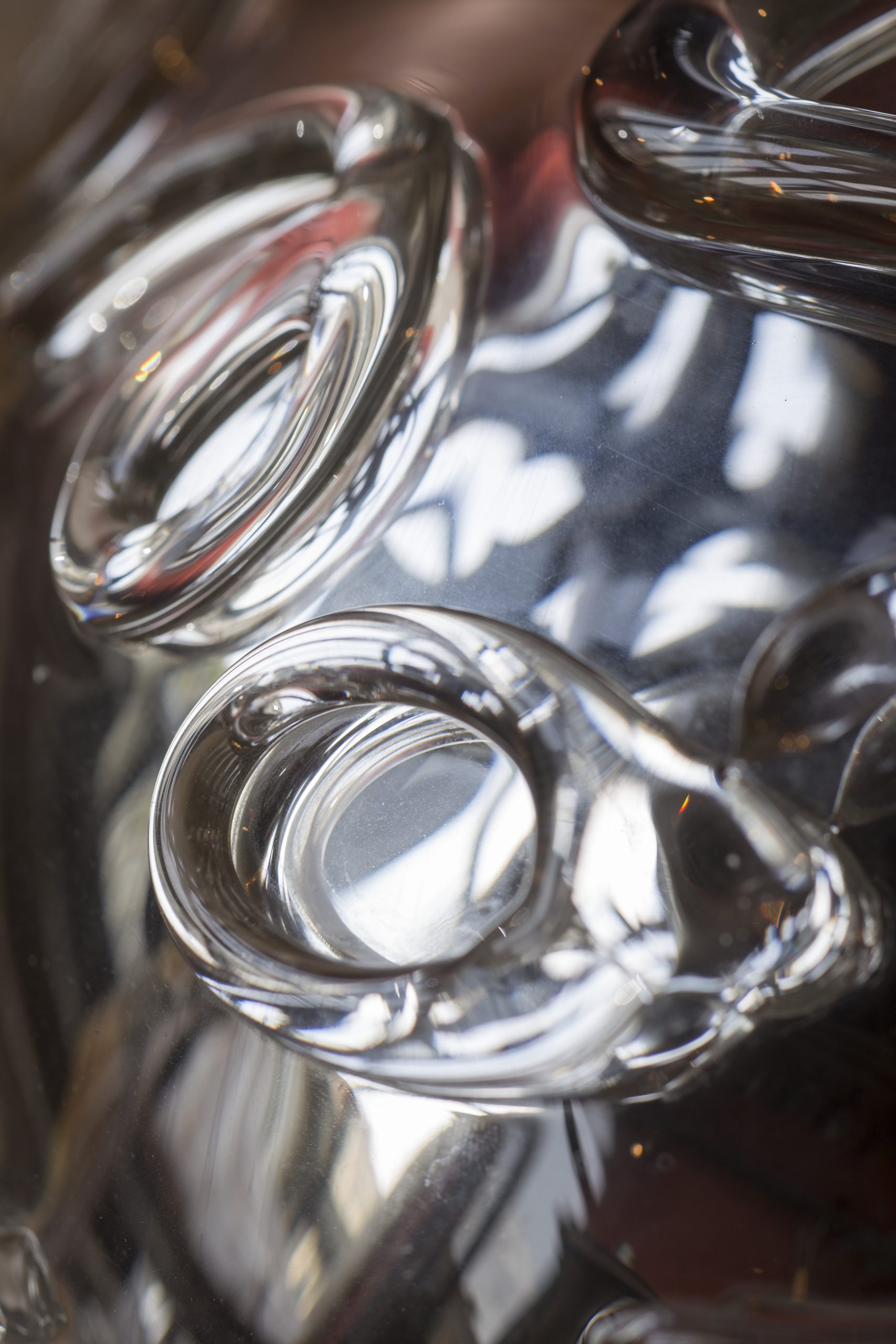 Brigitte Kowanz was born in 1957 in Vienna, where she lives and works. She is an artist best known for her use of a medium that is not exactly conventional: light. From this intermediary, she creates sculptures, installations and evocative environments.
Read more
In 1980, she graduated from the University of Applied Arts in Vienna and, at the same university, has taught Transmedial Art since 1997. Since the 1980s, she has explored the conceptual and practical possibilities of using light in parallel with different materials, through which she researches continuous variations: aluminum, mirrors, books, glass, neon and LED are just a few examples. Light, related to the surrounding space, is seen as a means to search for new artistic forms, new colors and new unrealized views of reality. Based on experiments with simple means, such as the use of fluorescent pigments, Kowanz then significantly expanded her research through the application of light in numerical sequences such as using Morse Code to explain, in a visual way, that light is not limited to the visual impact but is a practical and unique function in the transfer of information and data.
Her installations are included in the permanent collections of the Lentos Art Museum in Linz, the Österreichische Galerie Belvedere in Vienna, the Centre for International Light Art in Unna and the Museion in Bolzano. To mention only the most important events of recent years, are her exhibitions at Häusler Contemporary (2014 and 2015), Zurich; the Galerie Krobath (2015), Vienna; Galerie Nikolaus Ruzicska (2016), Salzburg; and co-represents the Austrian Pavilion in the 57th Venice Biennale (2017). She won the Otto Mauer Prize (1989), the Prize of the City of Vienna for Visual Arts (1991), the Austrian Art Prize for Visual Arts (1996) and the Grand Austrian State Prize for Visual Arts (2009).
For more information: kowanz.com

Fondazione Berengo
San Marco 2847
30124 Venezia - Italy
+39 041.739453
comunicazione@berengo.com