HAROON MIRZA & GAIA FUGAZZA
2017
Glass, metal, LED tape, fabric flex, live plants, soil, water
190 x 90 cm diameter
GLASSTRESS 2017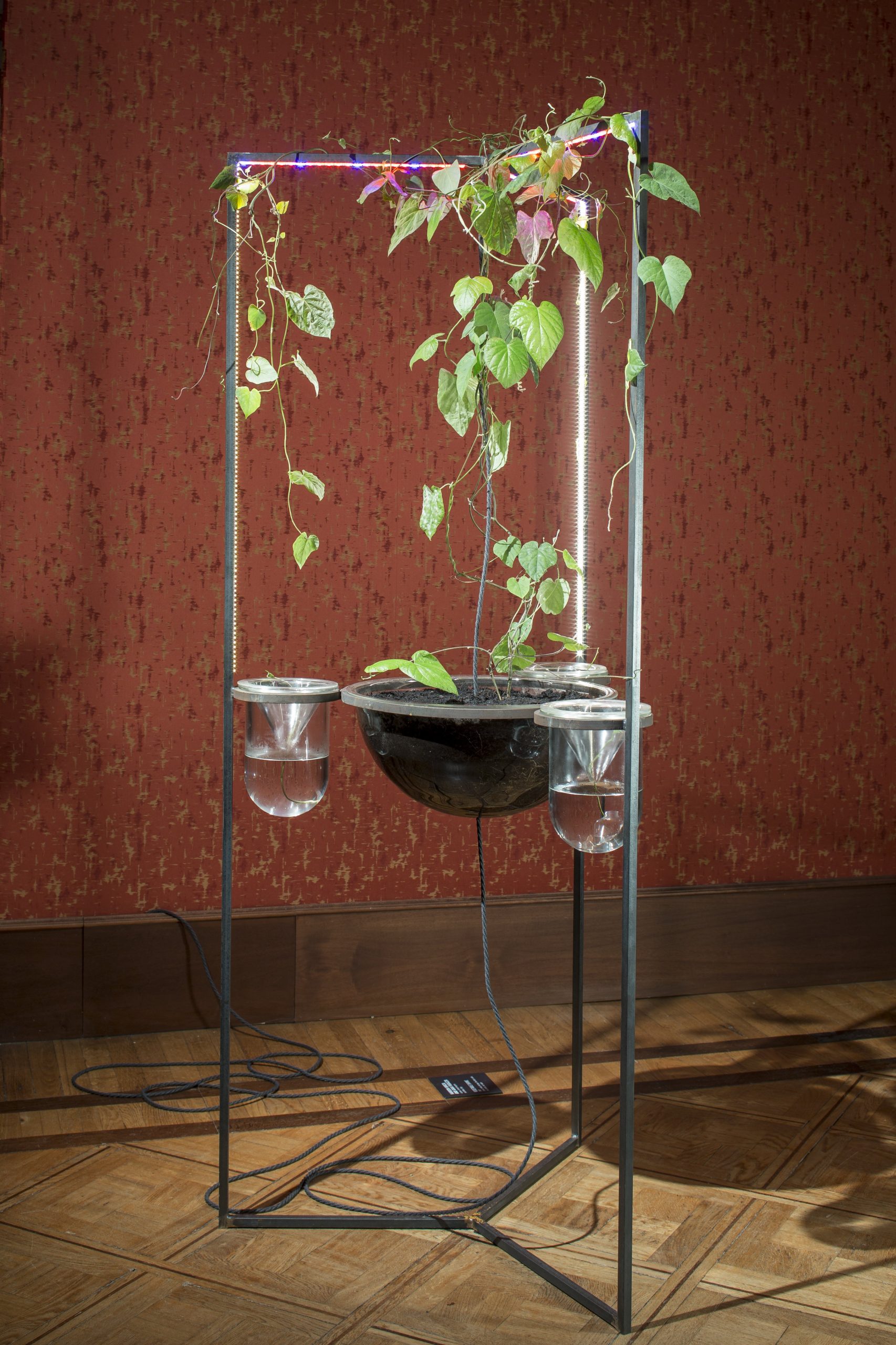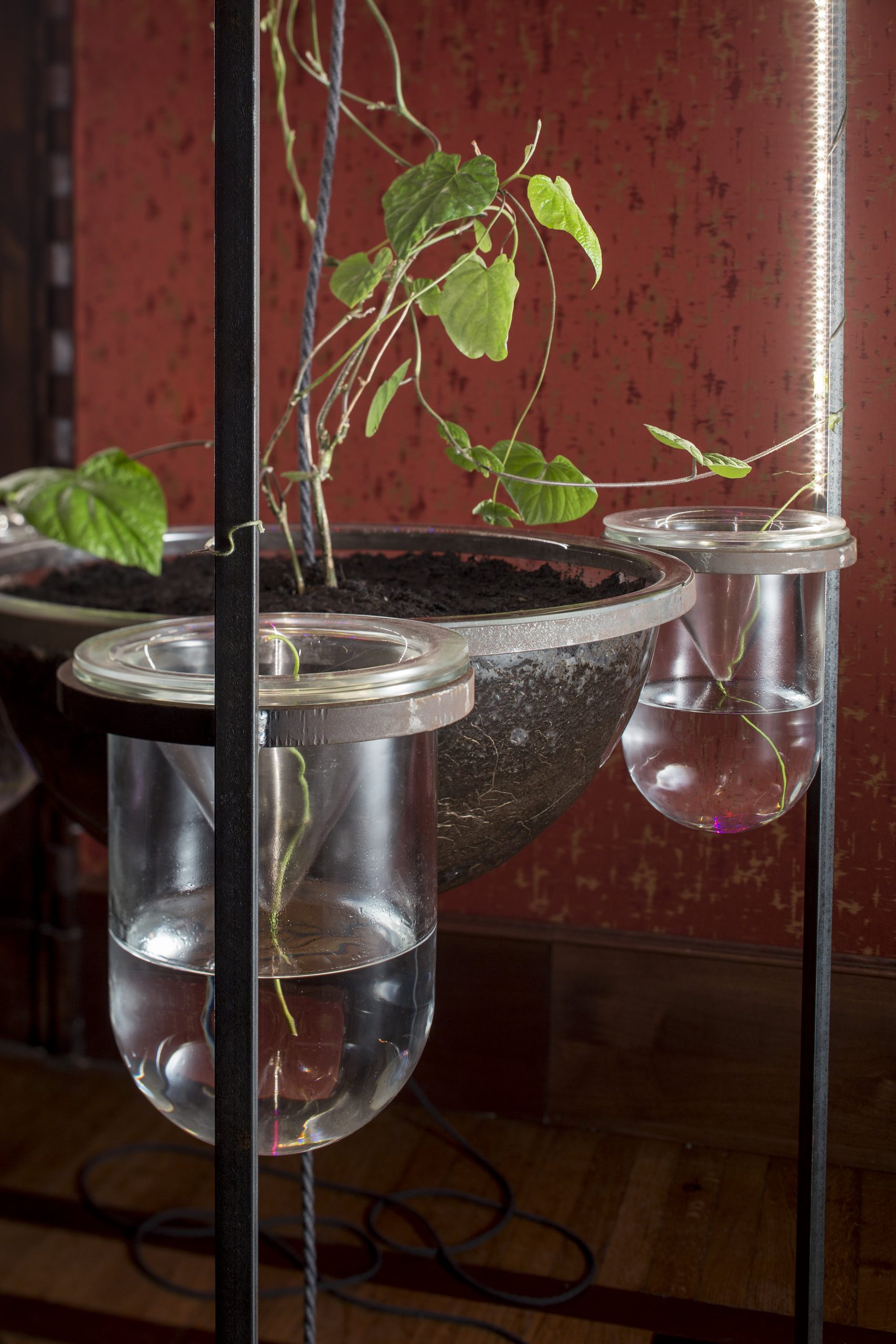 Haroon Mirza was born in 1977 in London.
Gaia Fugazza was born in 1985 in Milan.
Read more
In 2008, Fugazza graduated from the Academy of Brera, Milan, and in 2014 received an MA in Fine Arts at UAL Chelsea, London. She has held artist residencies in Sèvres (2007), Los Angeles (2008), Paris (2015) and São Paulo (2016). She has had solo exhibitions, such as at Atelier Pier (2007), Sèvres; L'Age D'Or (2010), Paris; Room Galleria (2012), Milan; Oratorio San Ludovico (2013), Venice; Chelsea College of Art (2014), London; and Zabludowicz Collection (2016), London.
Mirza received a BFA in Painting and Drawing at the School of the Art Institute of Chicago (2001); a BA in Fine Art Painting at Winchester School of Art (2002); an MA in Design Practice and Critical Theory at Goldsmiths College, London (2006); and an MA in Fine Art at Chelsea College of Art and Design (2007). He has had numerous solo and group exhibitions, such as at Serpentine Gallery (2014), London; Le Corbusier's Ville Savoye (2014), Poissy, France; Nam June Paik Center (2015), Seoul; Lisson Gallery (2015), London; and Contemporary Art Gallery (2017), Vancouver. Among his numerous awards, he won the Silver Lion for most promising artist at 54th Venice Biennale (2011); Daiwa Foundation Art Prize (2012); Zurich Art Prize (2013), Nam June Paik Art Center Prize (2014), and Calder Prize (2015).

Fondazione Berengo
San Marco 2847
30124 Venezia - Italy
+39 041.739453
comunicazione@berengo.com