EIN GEFÜHL VON FLUT (A FEELING OF FLOOD TIDE)
2019
Glass
Variable dimensions
GLASSTRESS 2019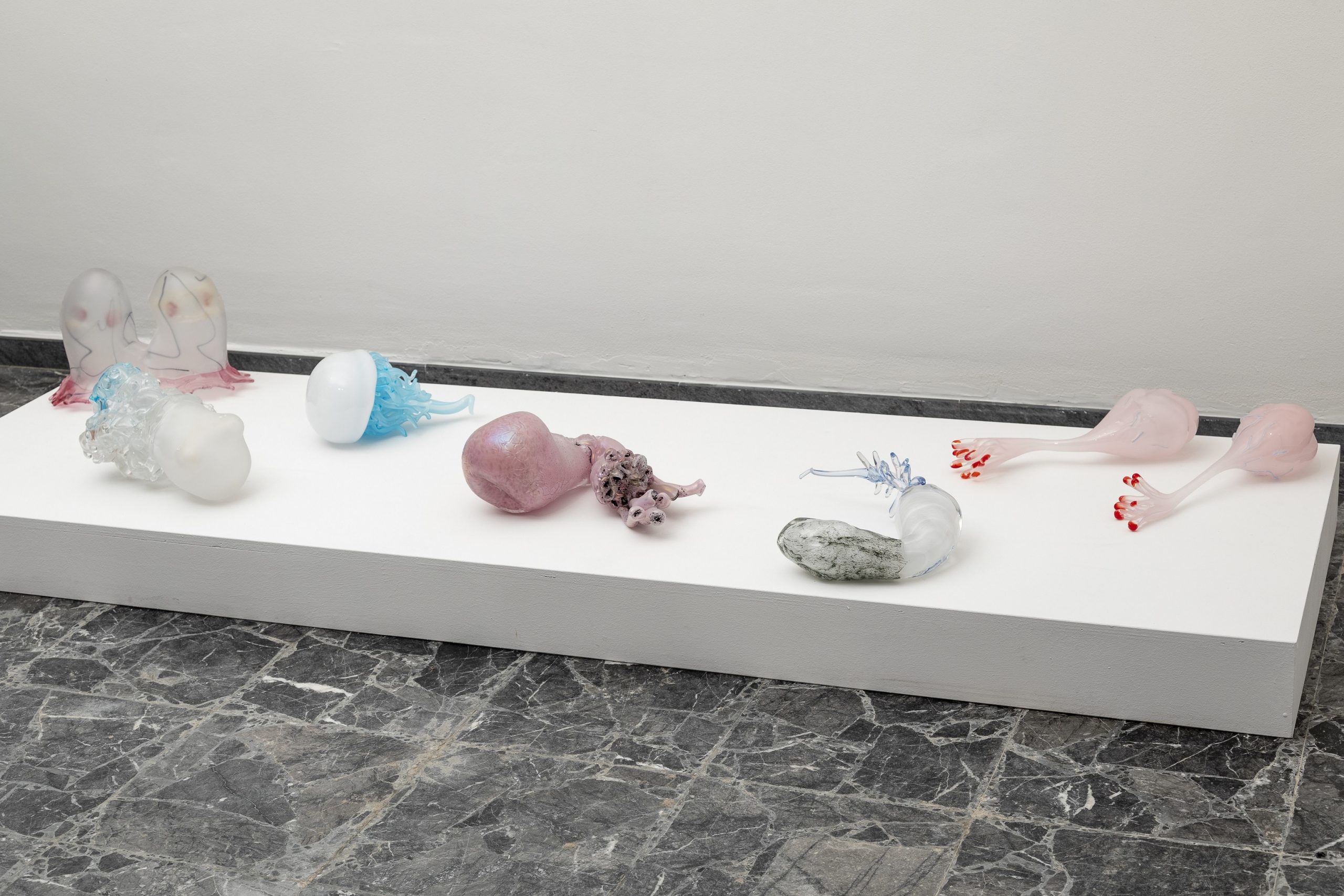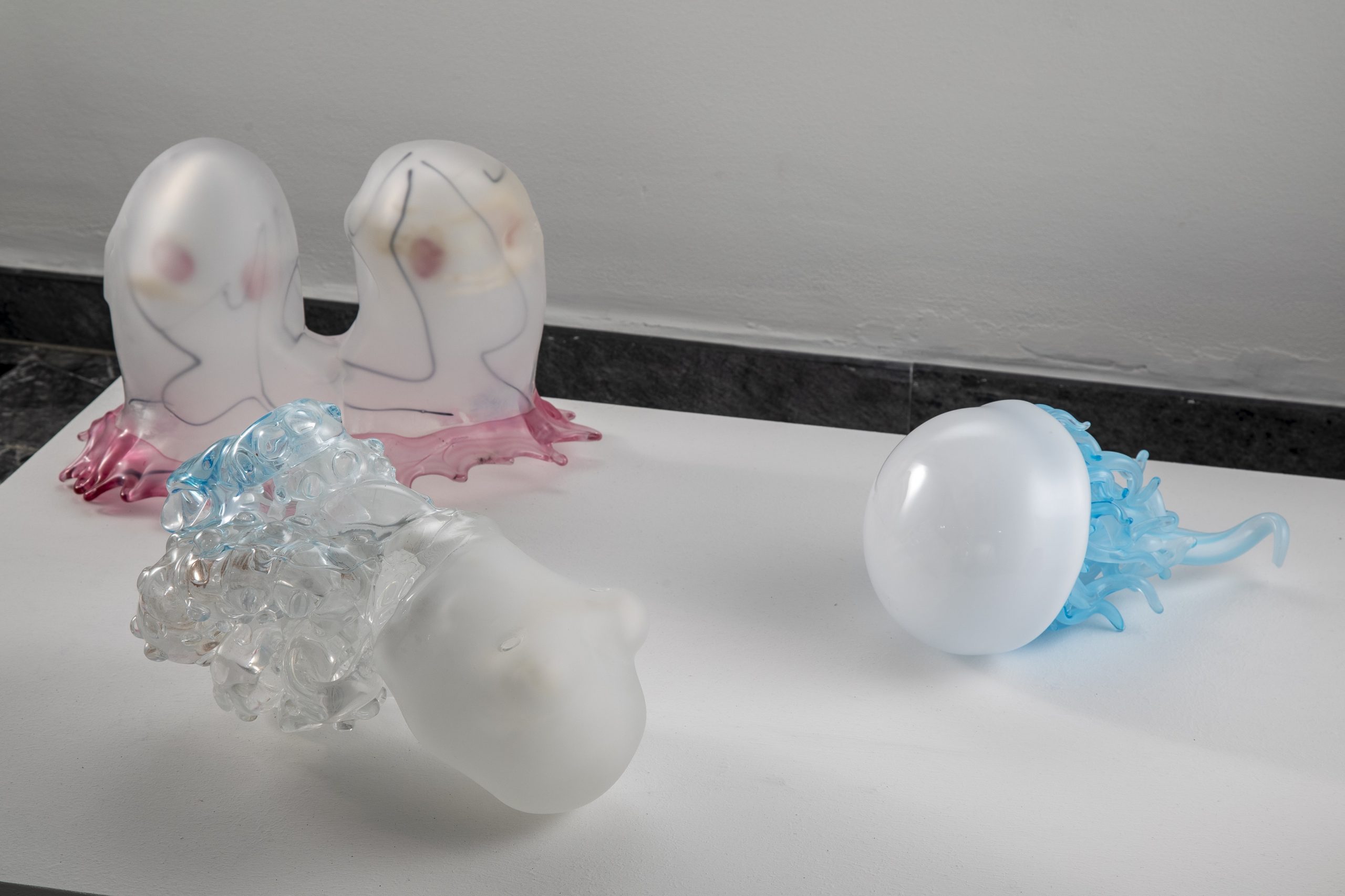 Janaina Tschäpe was born in 1973 in Munich, Germany and was raised in Sao Paolo, Brazil.
Read more
She received her Bachelor of Fine Arts from the Hochschule fur Bilende Kuenste, Hamburg and her Master in Fine Arts from the School of Visual Arts, New York. Tschäpe's interdisciplinary practice spans painting, drawing, photography, video and sculpture. Incorporating elements of aquatic, plant, and human life, Tschäpe's universe of sublime forms shift between representation, fantasy and abstraction.
An enduring fascination with water and a reverence for its endless permutations infuses her landscapes. Pulling from inside the space of memory, Tschäpe's paintings exist in a state of their own becoming, linking the process of artistic practice to lifecycles found in nature. Each brushstroke partially occludes a previous mark; their physically sensuous surfaces give way to topologies of finely calibrated hues. In performative photographic and video works, Tschäpe's otherworldly creatures inhabit hybrid states of being. The female form is often pictured with ballooning appendages extending from the figure, sometimes overtaking her body to inhabit a fluid space between human and cellular organism.
Janaina Tschäpe's work has been exhibited in galleries and museums throughout the world, and is included in numerous public and private collections, including the Solomon R. Guggenheim Museum, New York; National Gallery of Art, Washington, D.C.; Centre Pompidou, Paris, France; National Museum of Women in the Arts, Washington, D.C.; Thyssen-Bornemisza Art Contemporary, Vienna, Austria; Colecão Gilberto Chateaubriand MAM Museu de Art Moderna do Rio de Janeiro, Brazil; and Collection Museo Nacional Centro de Arte Reina Sophia, Madrid, Spain. Recent projects include Thyssen-Bornemisza Art Contemporary; CCBB Rio de Janeiro; Jeu de Paume, Paris; University of South Florida Contemporary Art Museum, Tampa; The 59th Minute with Creative Time in Times Square, New York; Fotomuseum Wintherthur, Switzerland; and The Irish Museum of Modern Art.
Tschäpe lives and works in New York.
For more information: janainatschape.net

Fondazione Berengo
San Marco 2847
30124 Venezia - Italy
+39 041.739453
comunicazione@berengo.com