2018
Glass
147 x 58,5 x 53 cm
GLASSTRESS. WINDOW TO THE FUTURE, GLASSTRESS 2019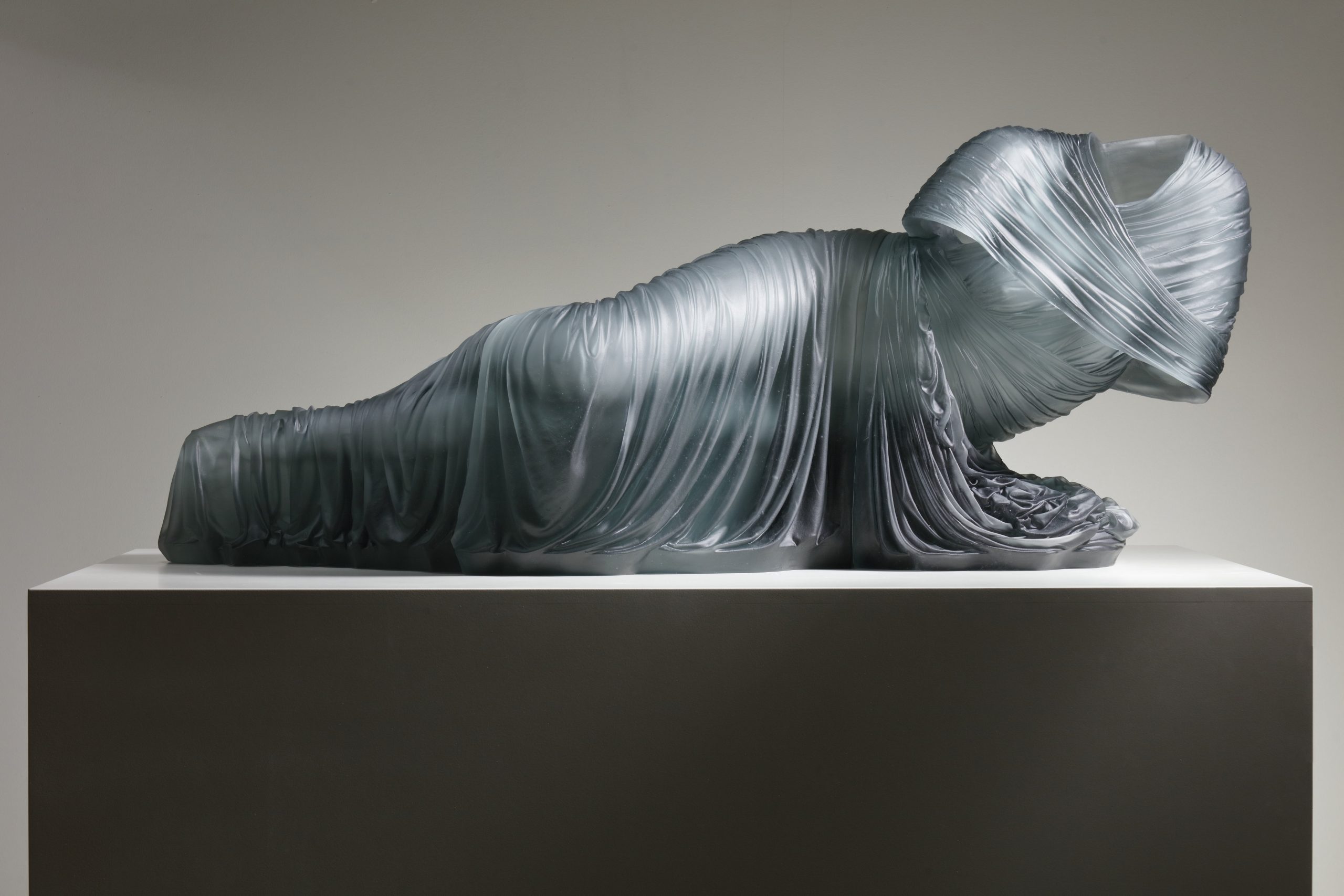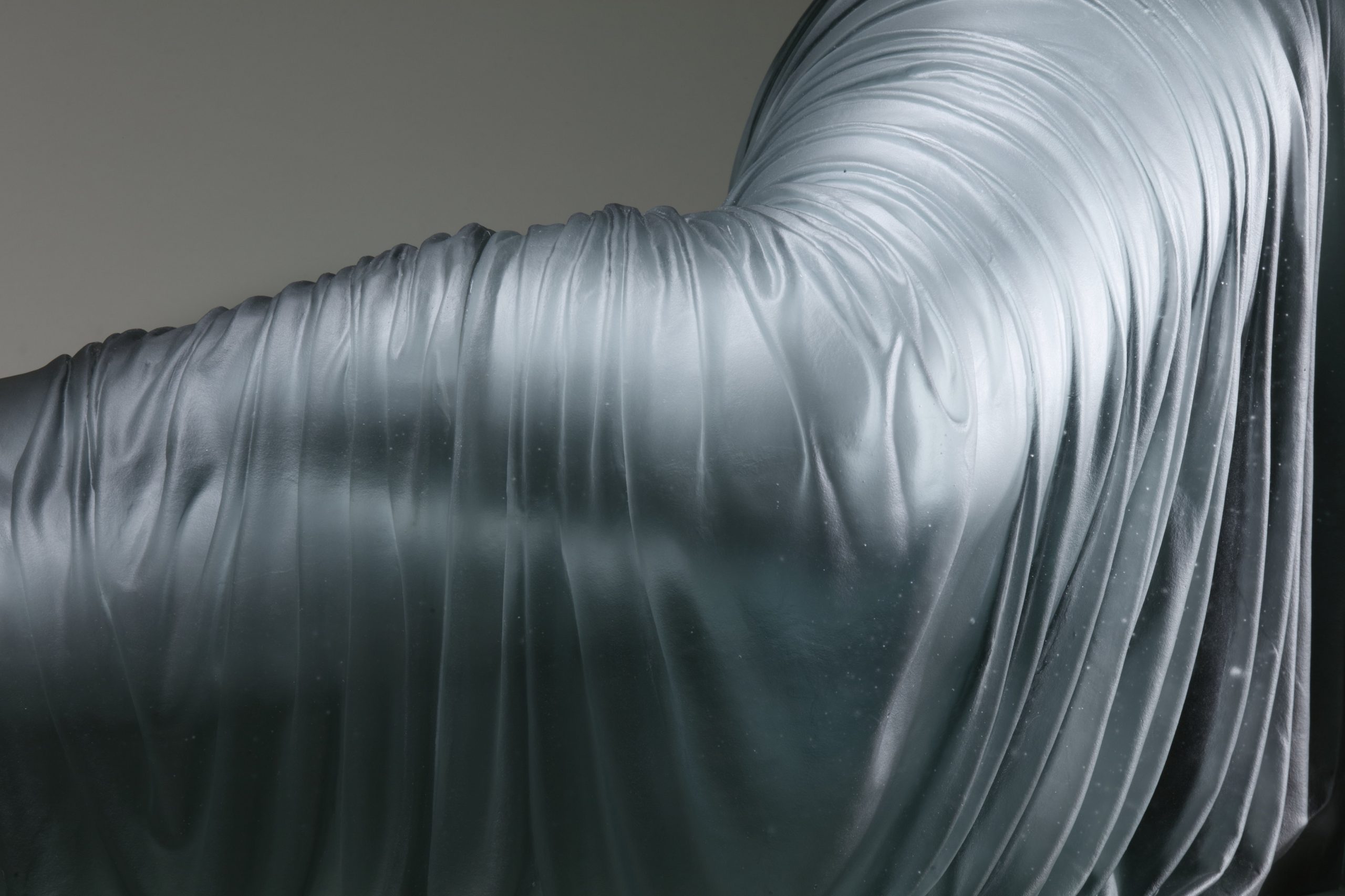 2017
Glass
144 x 87 x 67 cm
GLASSTRESS. WINDOW TO THE FUTURE, GLASSTRESS 2017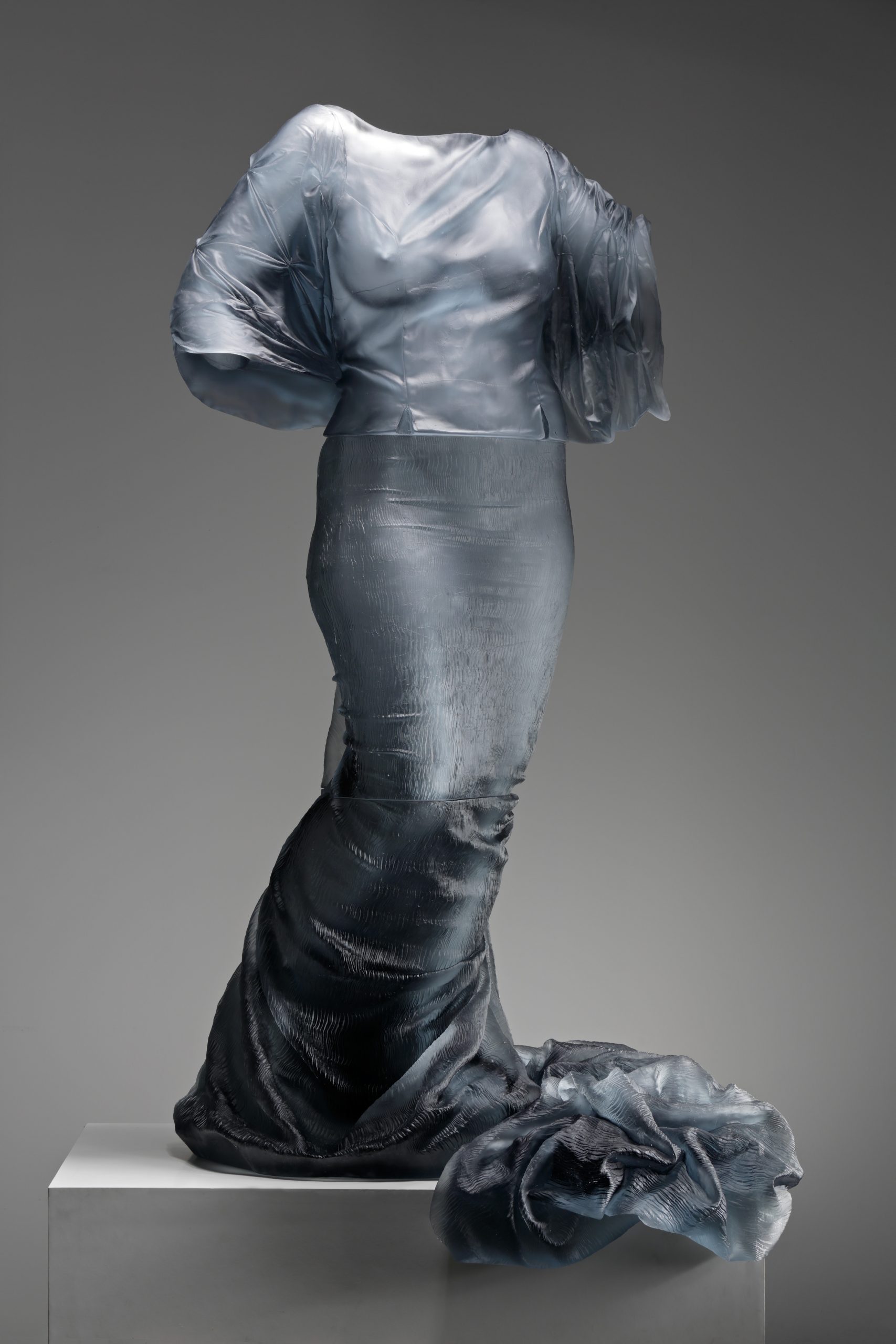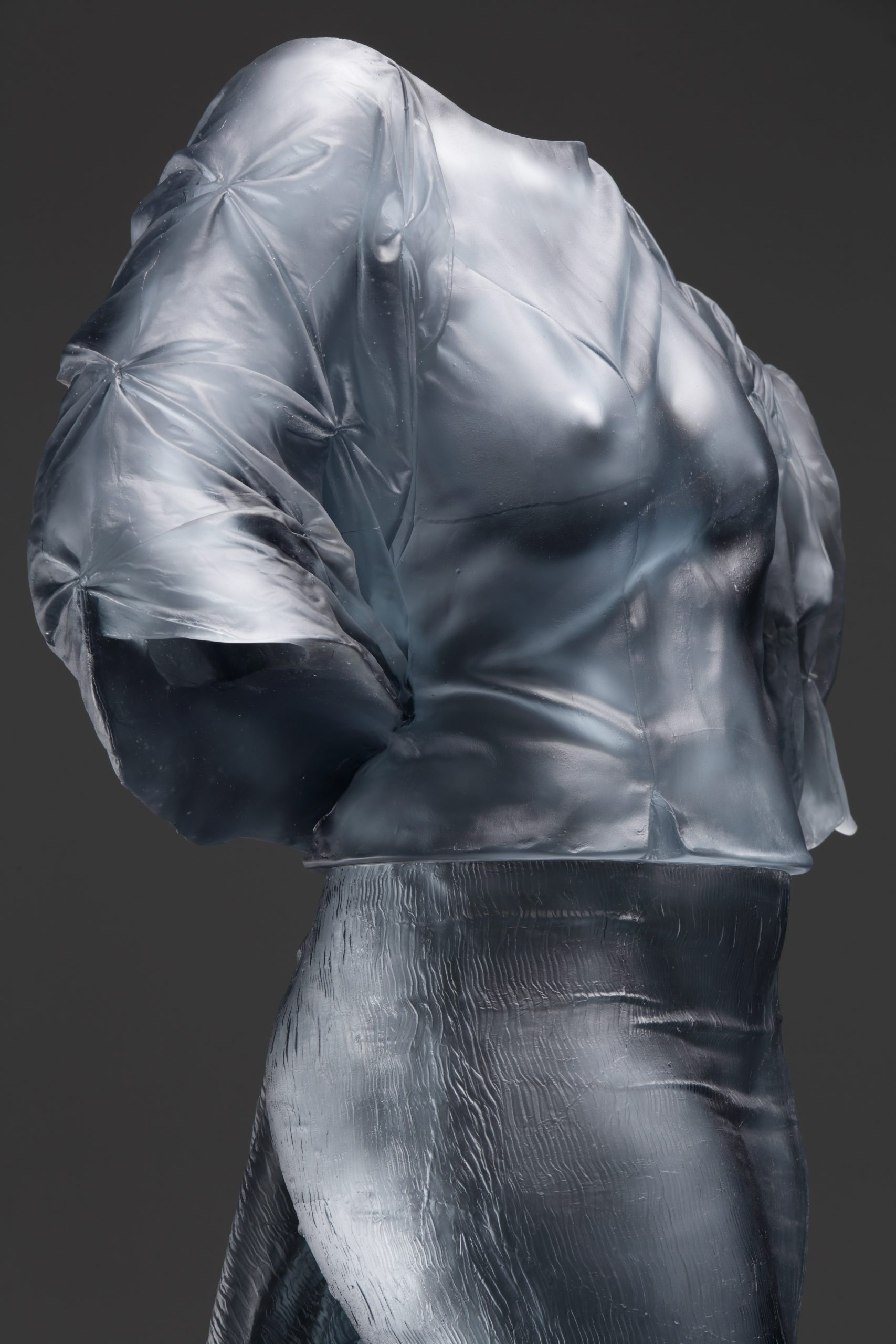 2017
Glas
145 x 69 x 68 cm
GLASSTRESS 2017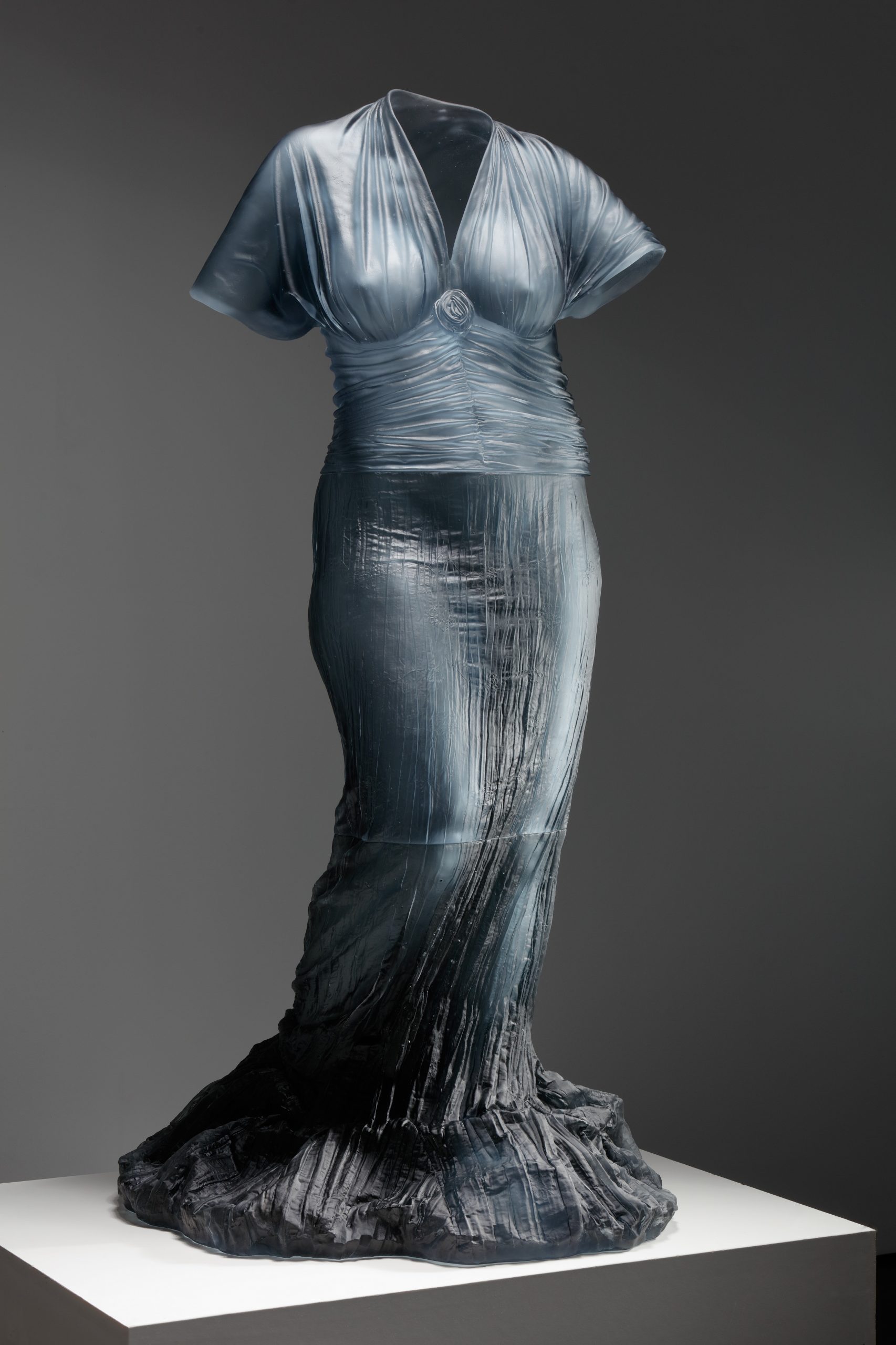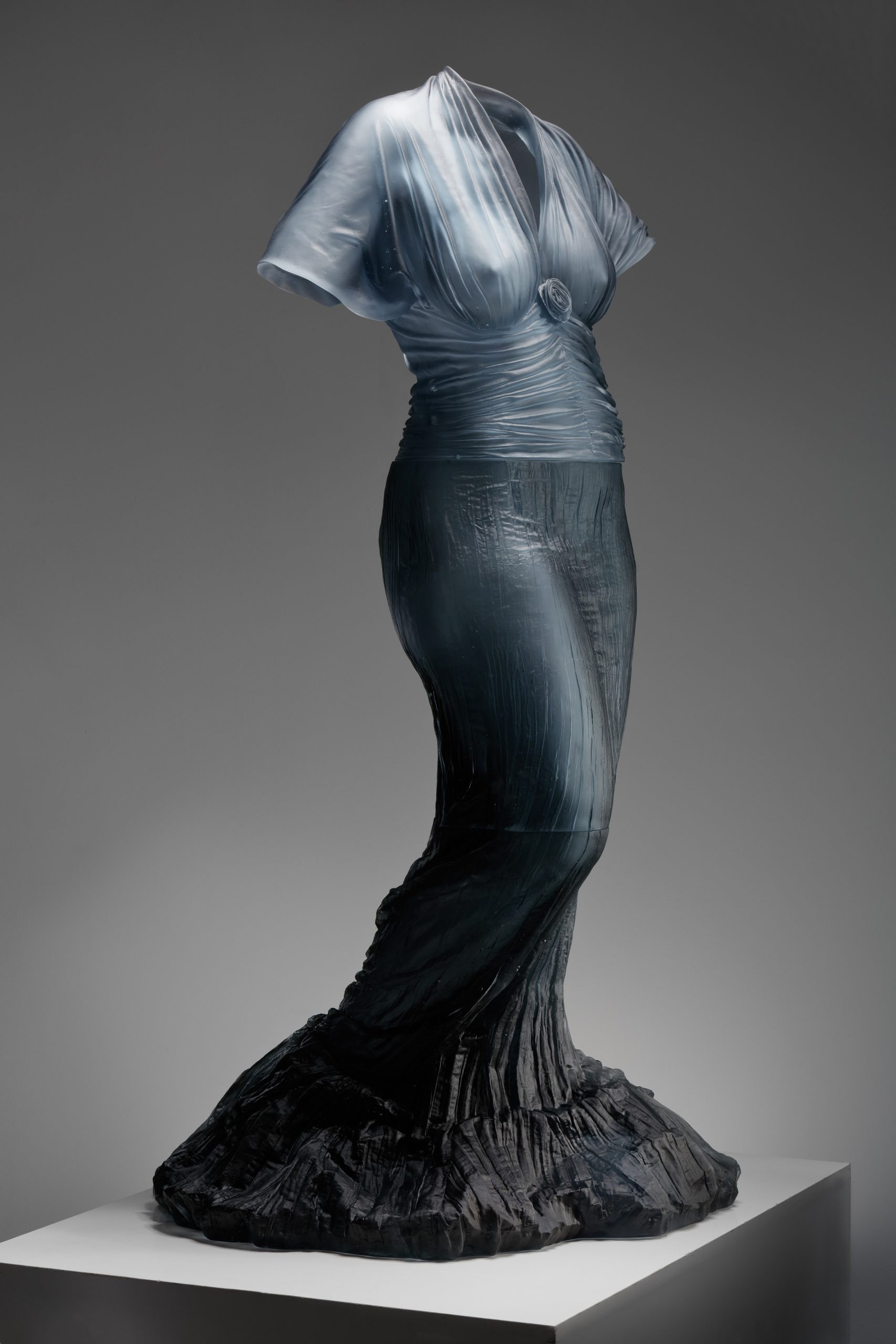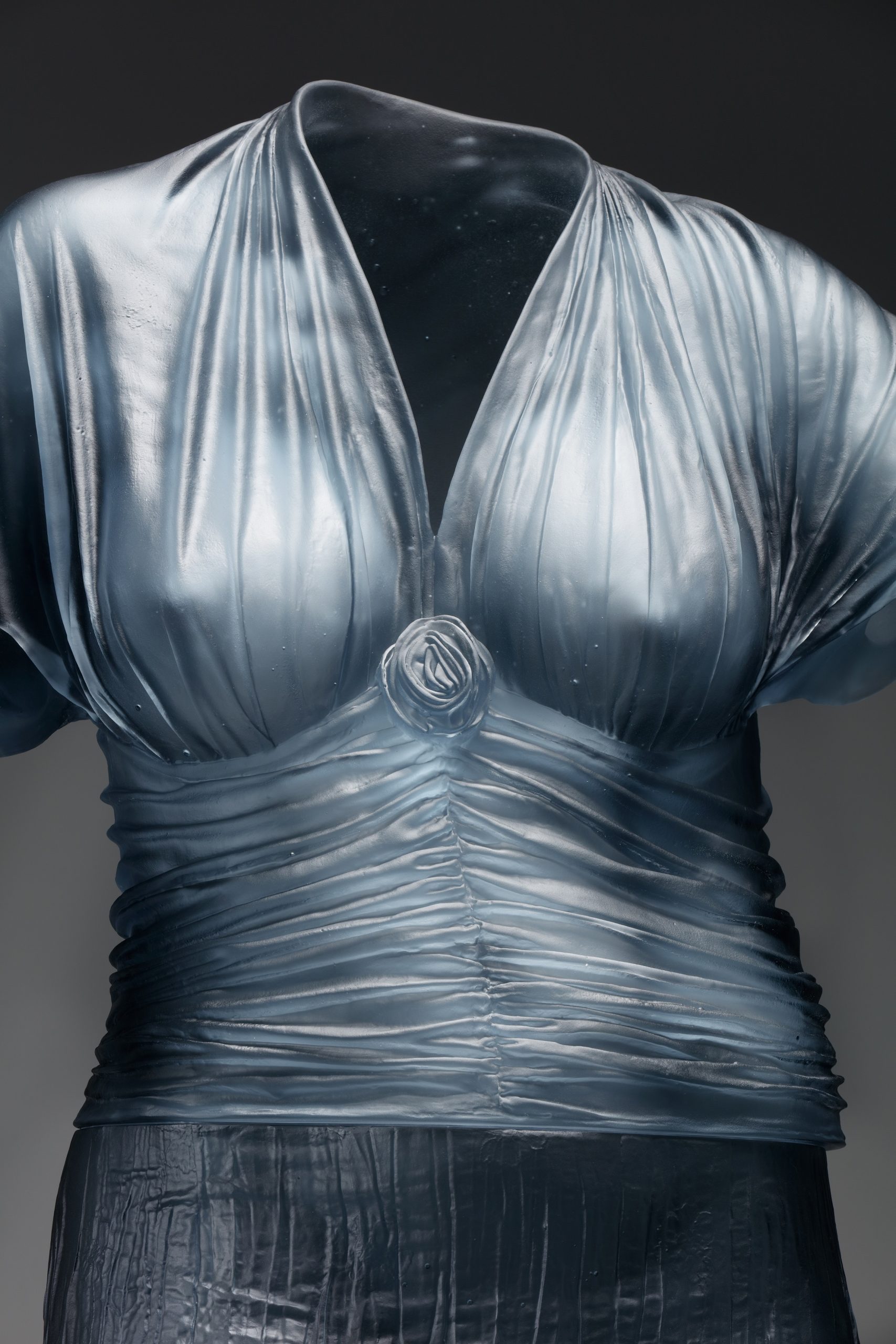 2016
White bronze
145 x 69 x 68 cm
GLASSTRESS 2017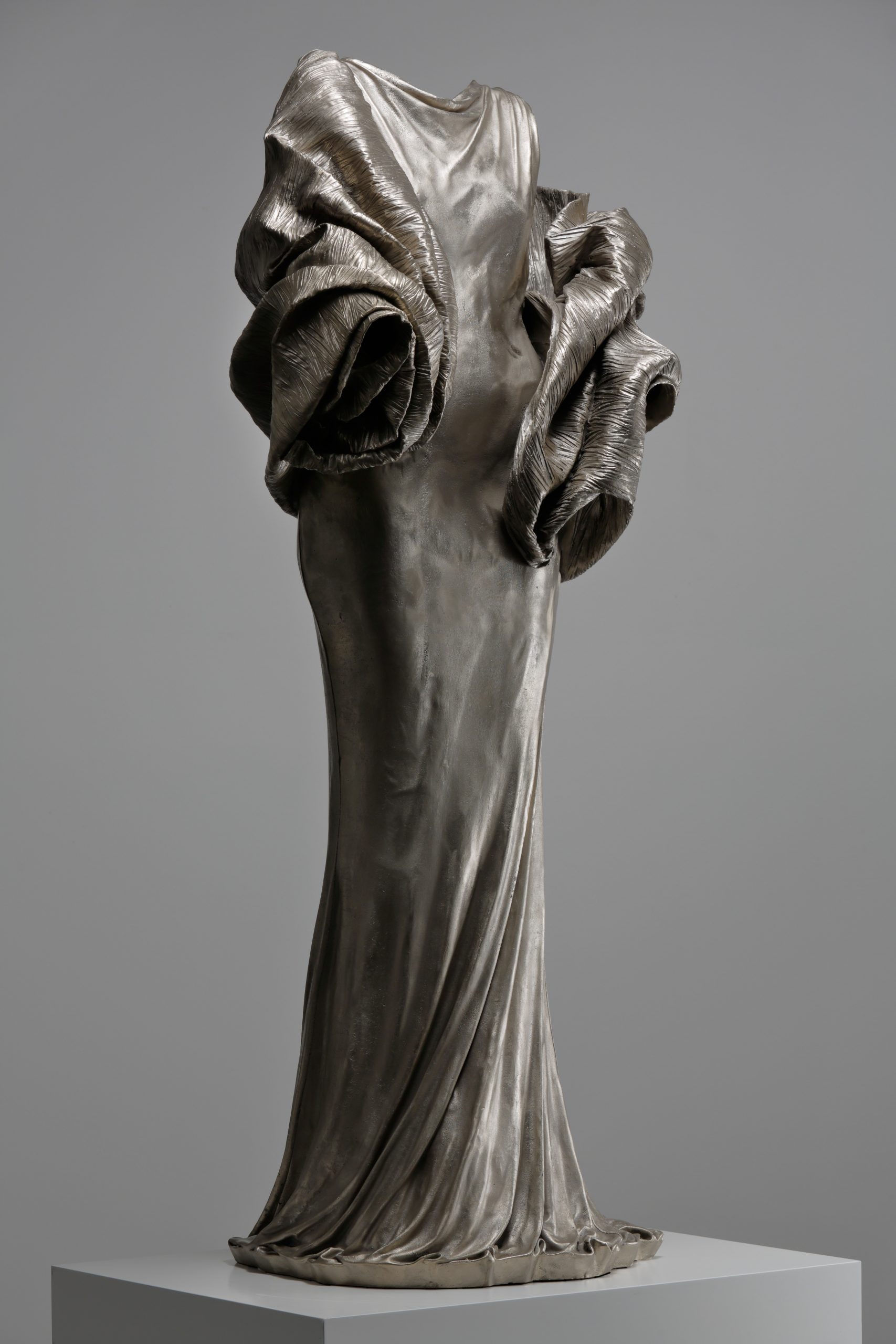 2017
Marble, mirror
220 x 216 x 172 cm
GLASSTRESS 2017
2015
Glass
56 x 124 x 84 cm
GLASSTRESS 2017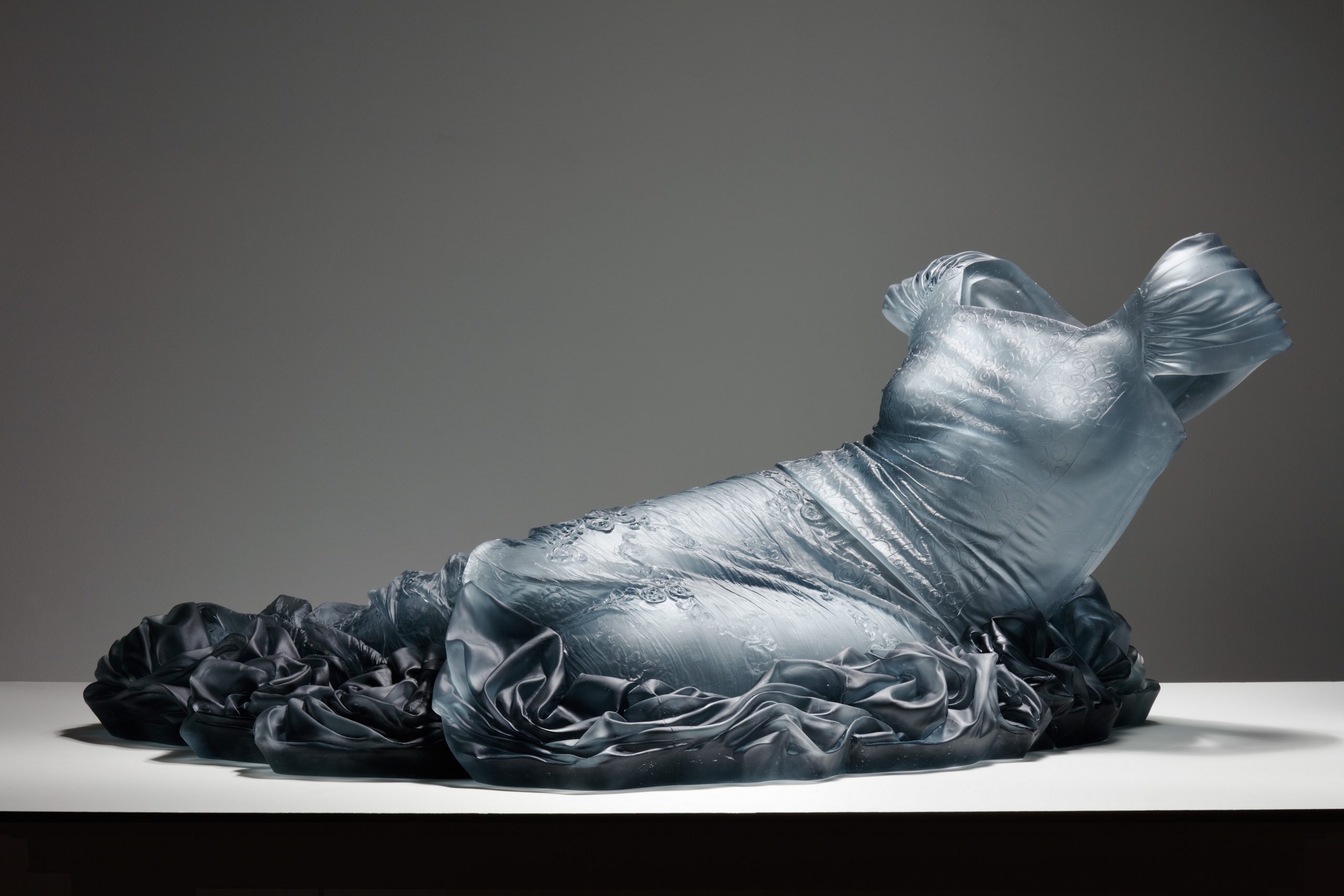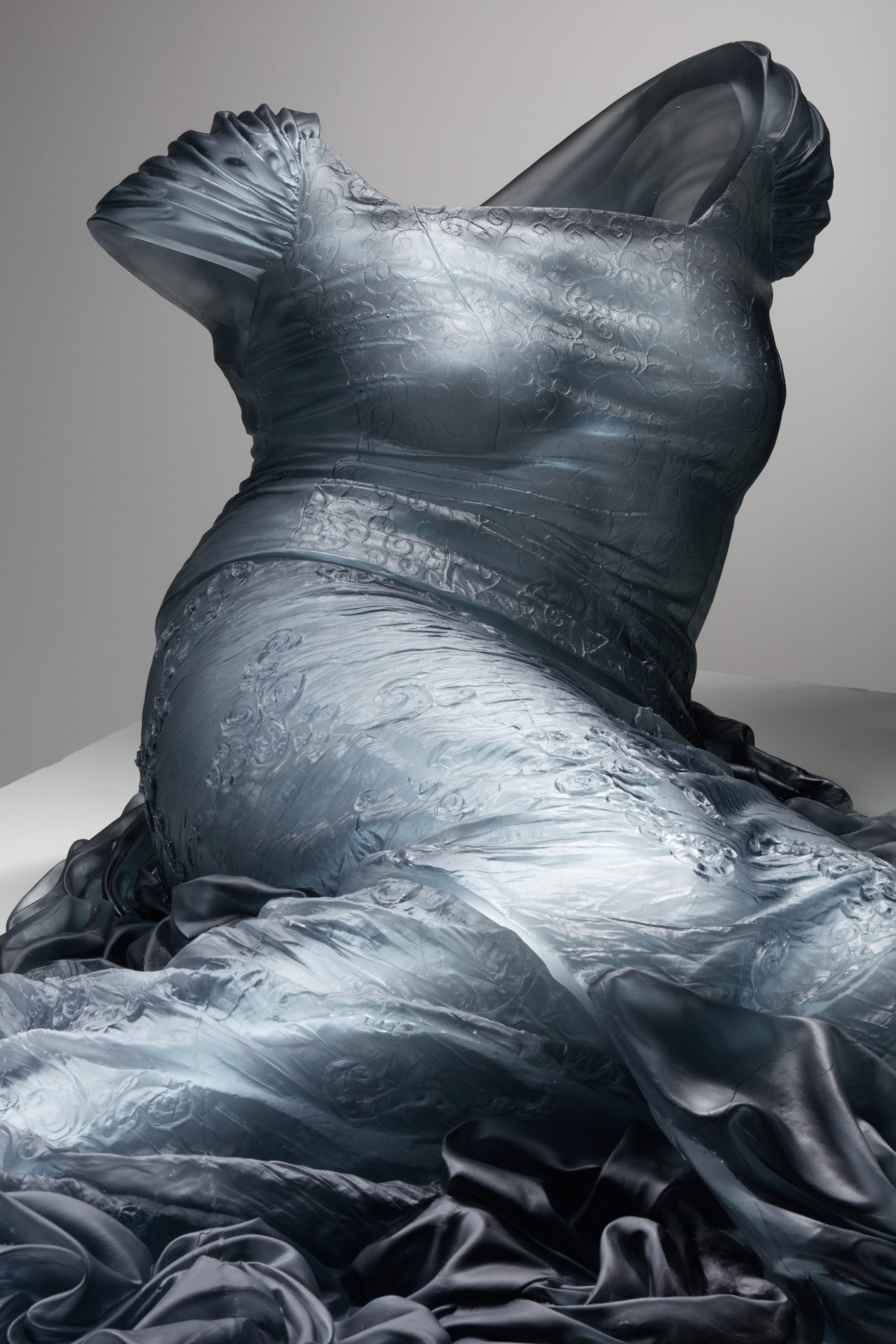 Karen LaMonte was born in 1967 in New York, and lives and works in Prague. She is known internationally for representing the human body through clothing with the creation of life-sized ceramic, bronze and glass sculptures and monotype prints.
Read more
In 1990, she received her BFA from the Rhode Island School of Design and began designing figures and clothes using different materials to explore the concepts of identity and human absence. She established herself early in her career in New York, exhibiting in numerous galleries including Archetype Gallery (1992) and Selena Gallery (1993). Her artistic language is profound and highlights the disparity and contrast between what defines the nature of man and our social skin. In what the artist calls a "vestimentary envelope", clothes represent what hides and protects us but also what we project as a social persona. She received a Fulbright Fellowship (1999) to work in the Czech Republic and had the opportunity to perfect her glass casting technique. In Absence Adorned (2005) at the Museum of Glass in Tacoma, Washington, she displayed a series of glass dresses that come to life forming sinuous female bodies and, at the same time, exhibited a series of prints, glass curtains and mirrors. The complexity and richness of her work transpires from her extensive travels; during a seven-month residency in Japan in 2006, she studied and created glass kimonos.
She has exhibited her work extensively internationally in solo and group shows including most recently at the: Knoxville Museum of Art (2014), Tennessee; Toyama Glass Art Museum (2015), Japan; Museum of West Bohemia (2015), Pilsen, Czech Republic and Alexander Tutsek Foundation for Art and Science (2016), Munich. She has received scholarships from the Creative Glass Center of America (1991, 2002), the Joint Artist in Residency at the Corning Museum of Glass/Kohler Arts Centre (2009), and the US-Japan Creative Artists Exchange Fellowship (2006, 2015). She won the Louis Comfort Tiffany Foundation Biennial Award (2001), the Jutta Cuny-Franz Memorial Award (2007), and the James Renwick Alliance Master of the Medium Award (2015).
For more information: www.karenlamonte.com

Fondazione Berengo
San Marco 2847
30124 Venezia - Italy
+39 041.739453
comunicazione@berengo.com