2021
Mixed media
Variable dimensions
GLASSTRESS. WINDOW TO THE FUTURE
2019
Encyclopedia of Human Rights, LABIOMISTA (Comparative DNA sequence analysis of the Mechelse Padovana – CCP23)
Glass
Variable dimensions
GLASSTRESS BOCA RATON 2021, GLASSTRESS 2019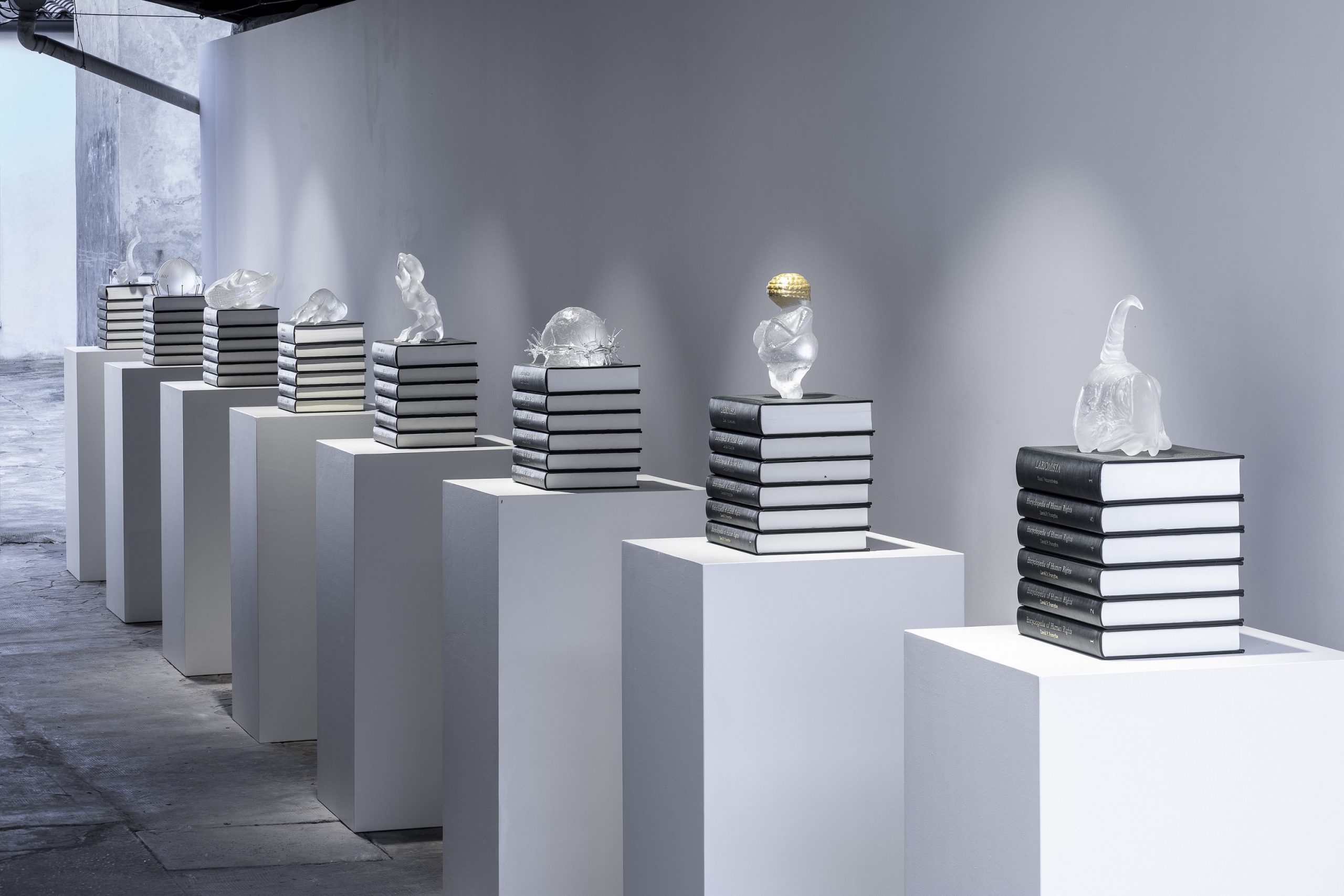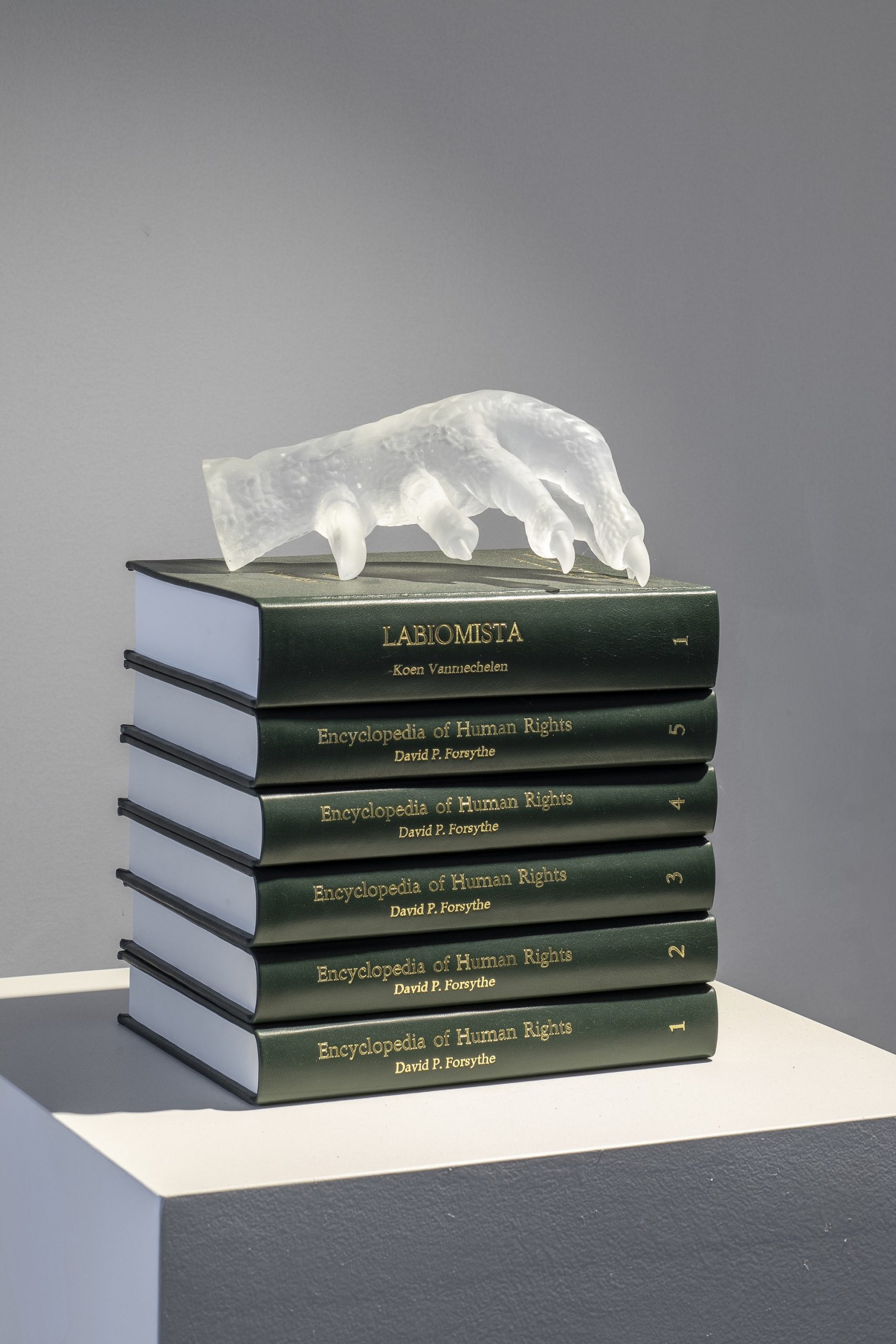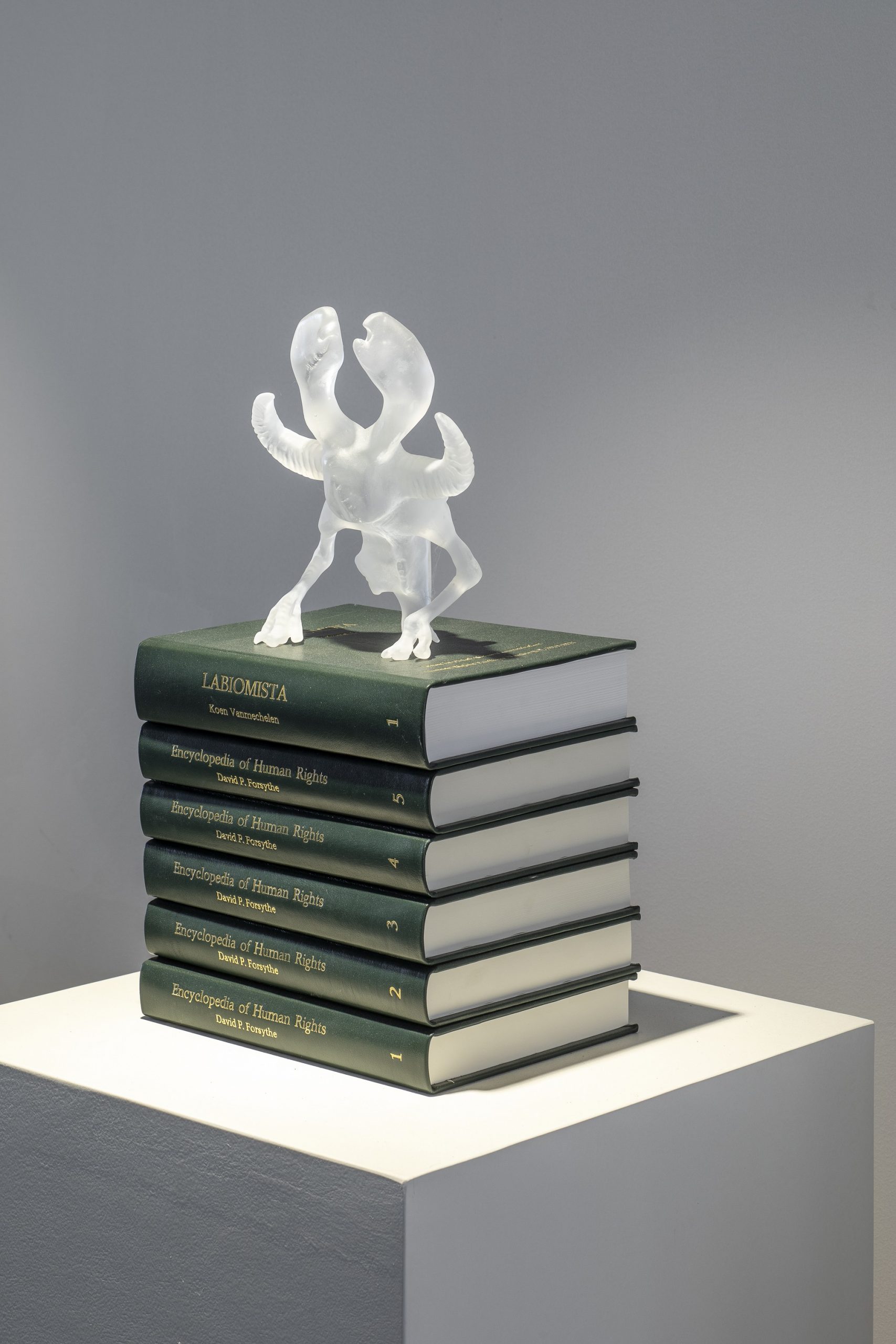 2015
Glass, bronze
88 x 50 cm diameter
GLASSTRESS 2019, GLASSTRESS PTUJ SLOVENIJA, GLASSTRESS BOCA RATON, GLASSTRESS 2015
2015
Glass, Bronze
88 x 50 cm Diameter
GLASSTRESS 2019, GLASSTRESS PTUJ SLOVENIJA, GLASSTRESS BOCA RATON, GLASSTRESS 2015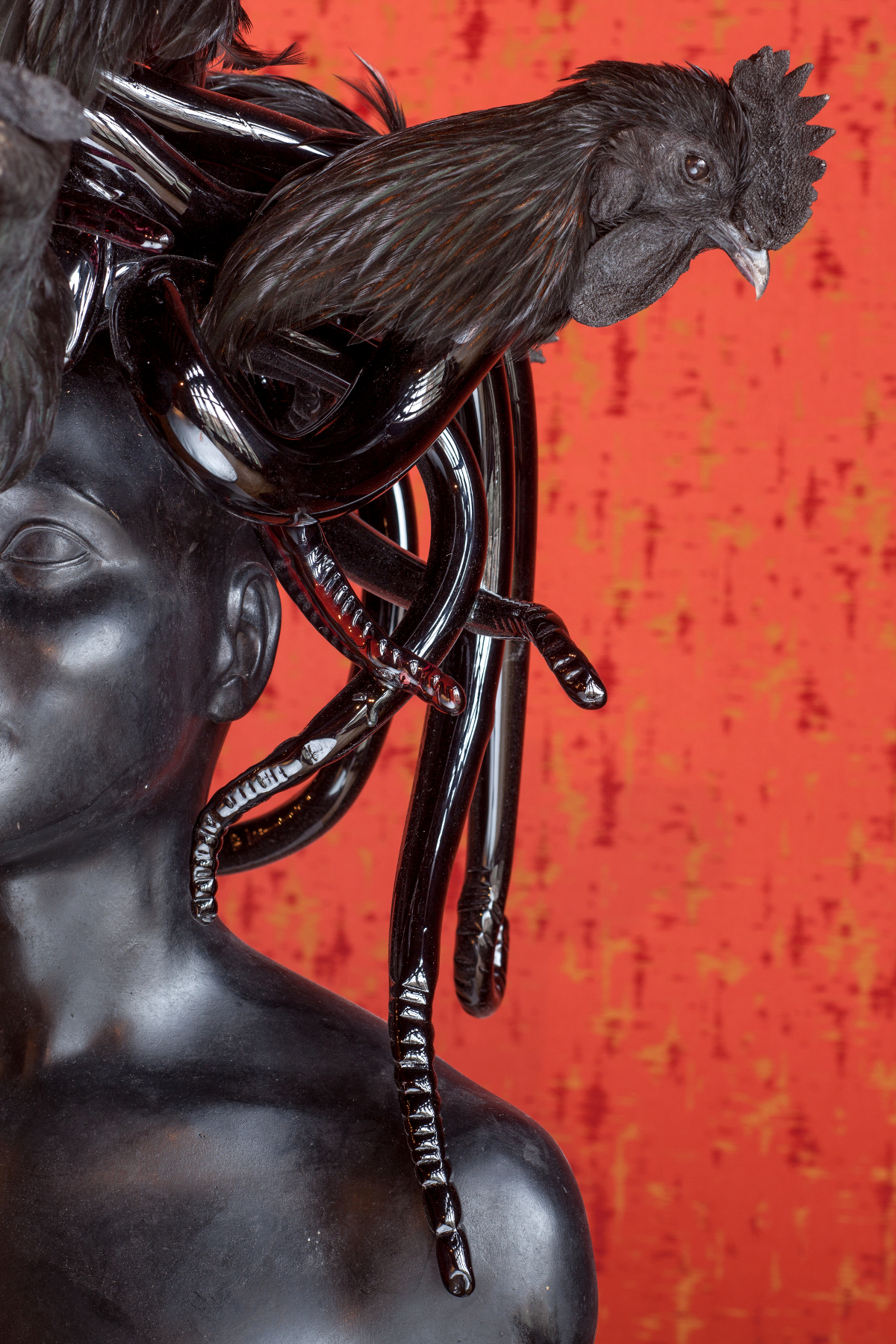 2017
Fiberglass, glass, bronze, recycled material, marble
Approx. 1200 x 1000 x 600 cm
GLASSTRESS 2017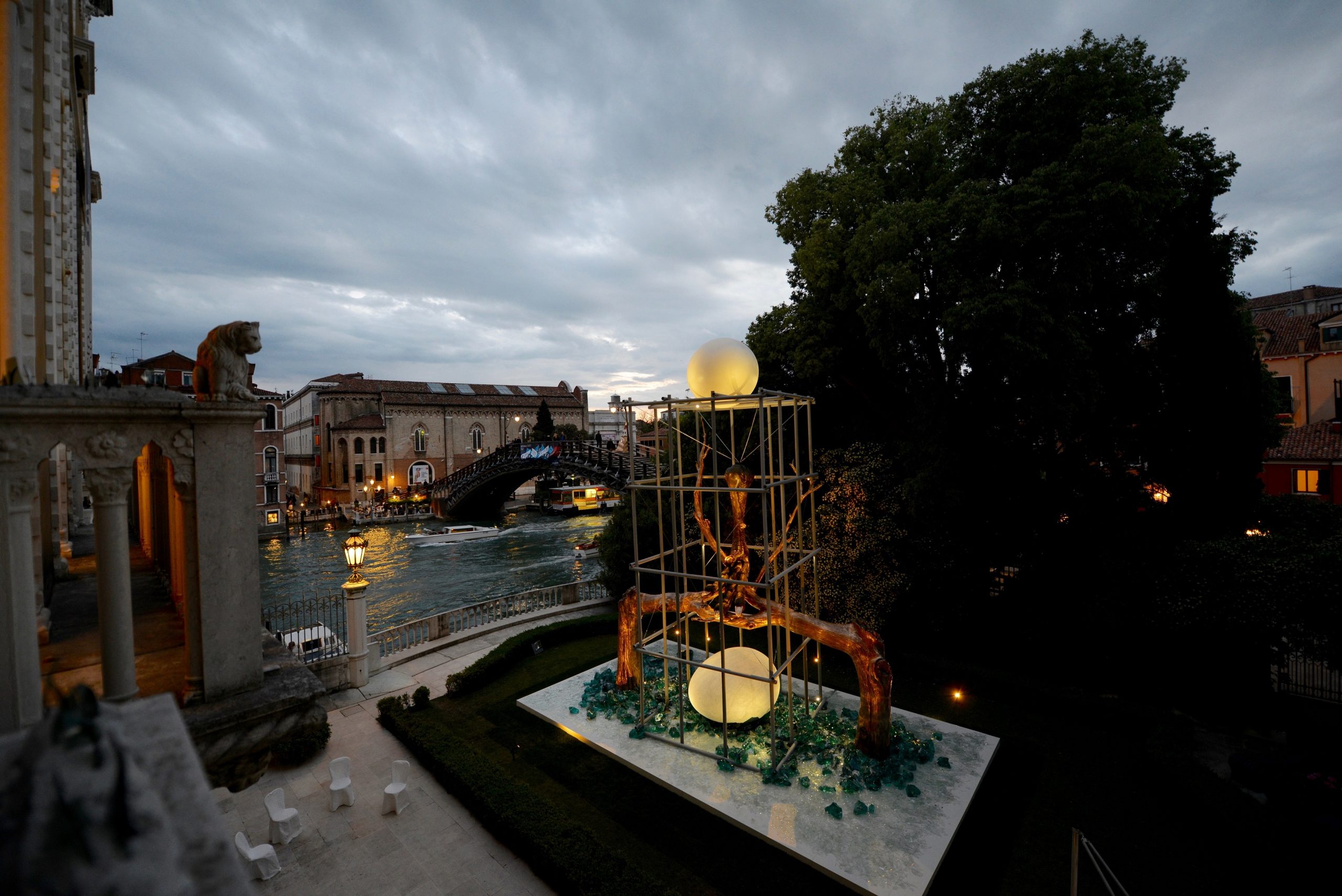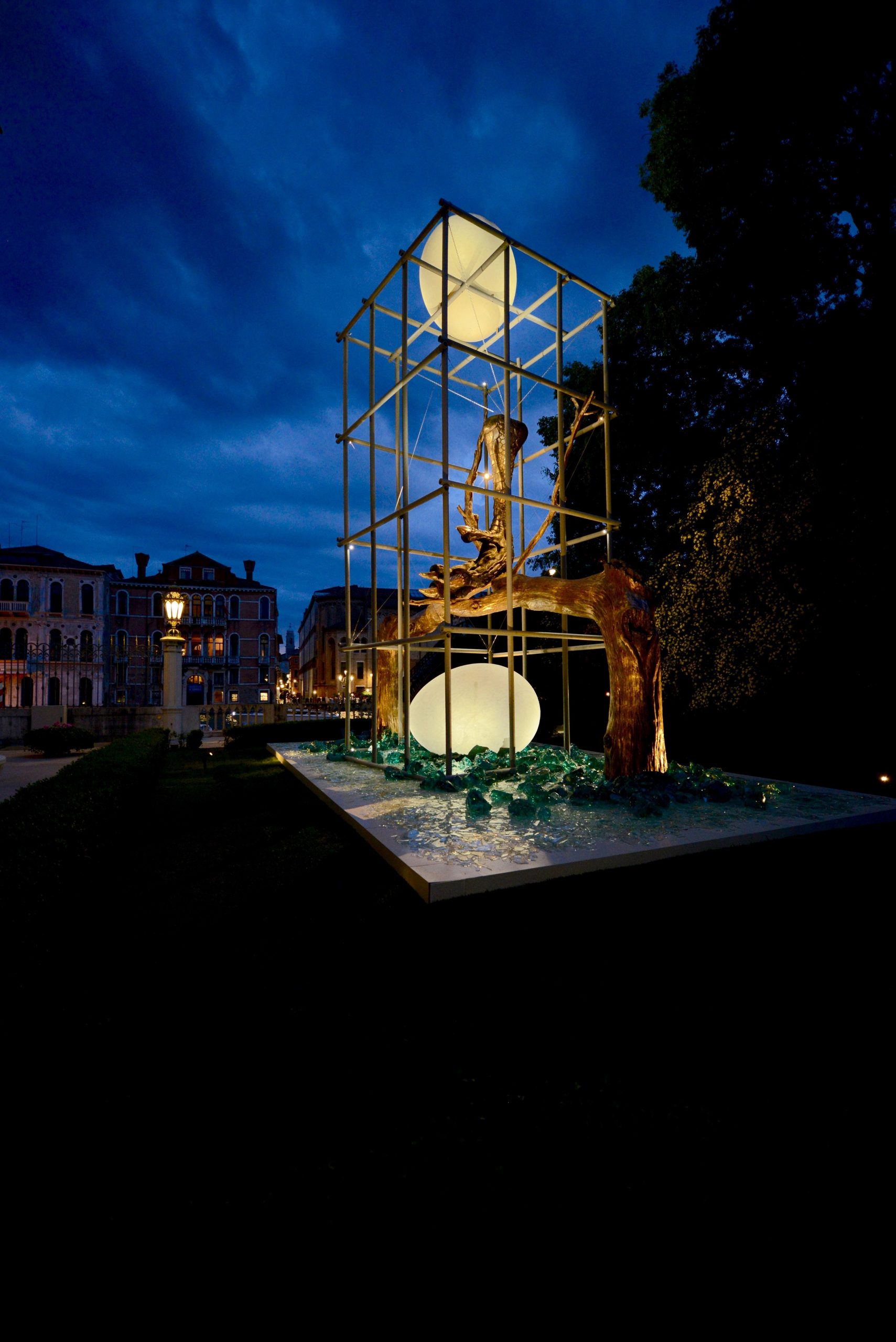 2017
Marble, gold leaf, recycled plastic, steel
85 x 110 x 65 cm
GLASSTRESS 2017
THE AWAKENER / LIFE BANK PROJECT
2015
Glass, bronze
Variable dimensions
GLASSTRESS PTUJ SLOVENIJA, GLASSTRESS 2015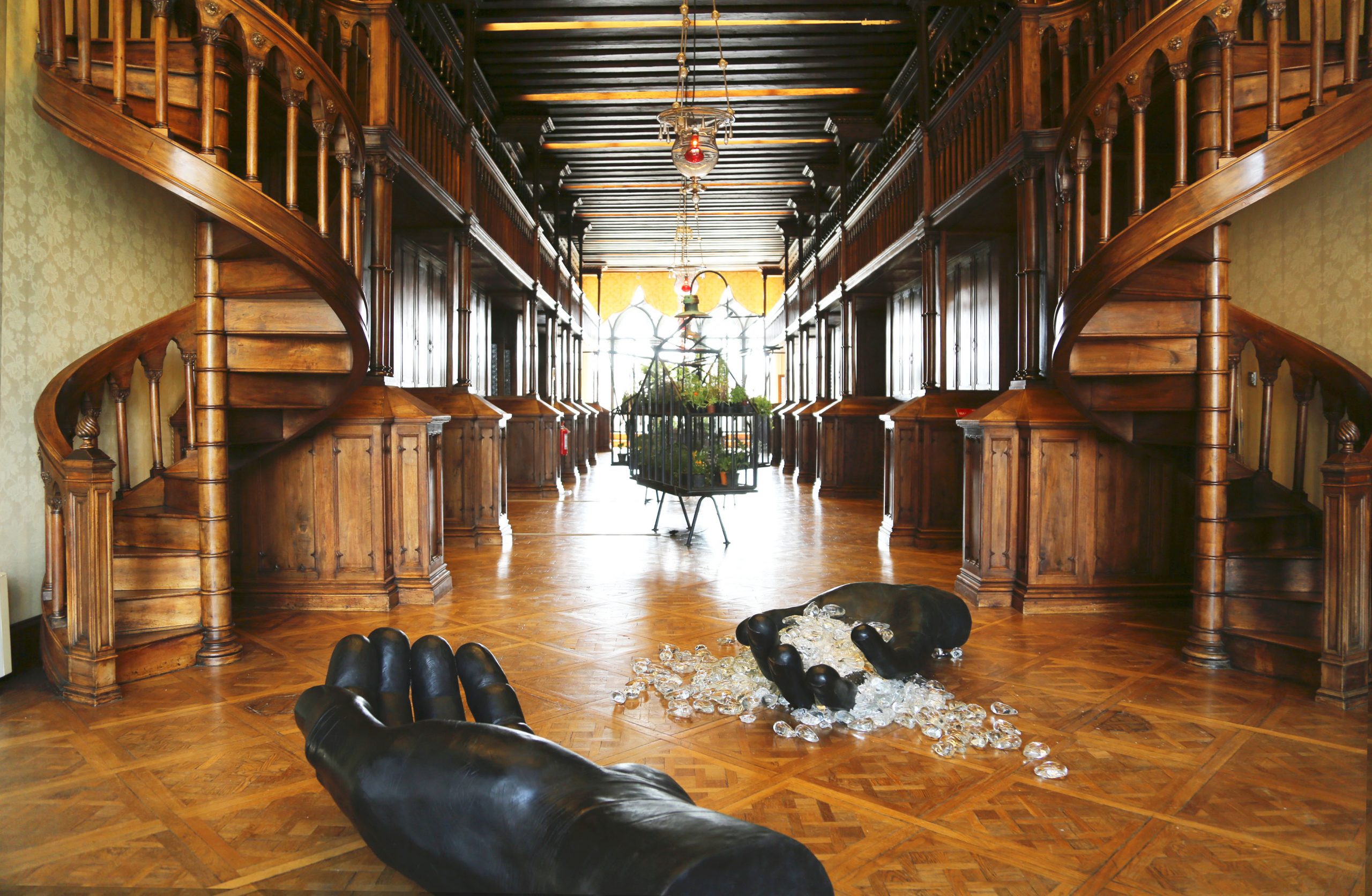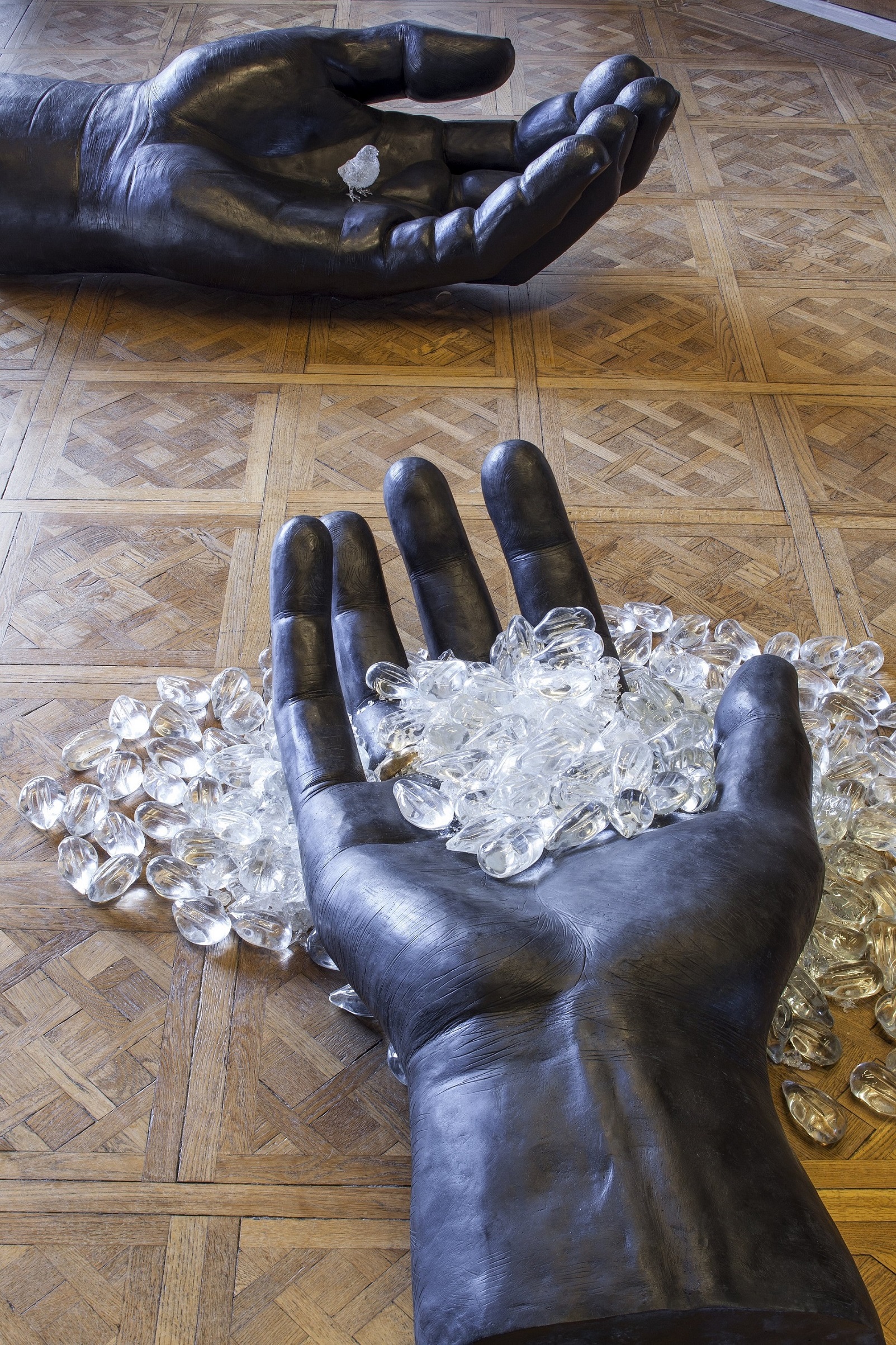 PROTECTED PARADISE – C.C.P.
2015
Stainless steel, taxidermic falcon, glass, LED lighting
274 x 102 x 50 cm
GLASSTRESS BOCA RATON, GLASSTRESS 2015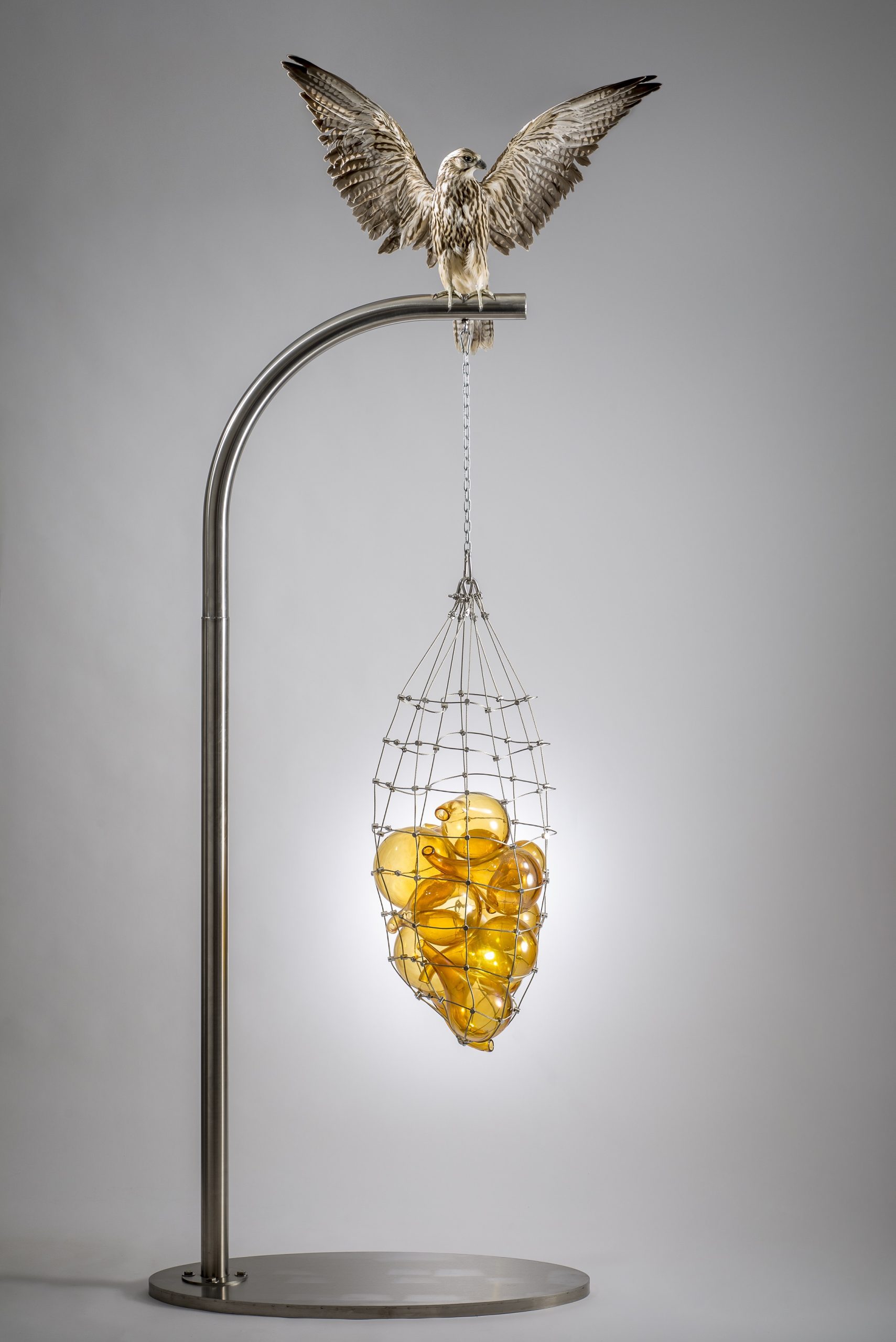 2013
Chicken skin and feathers (Mechelse – CCP15), glass, metallic print on glass, stainless steel, gold leaves
Variable dimensions
GLASSTRESS 2013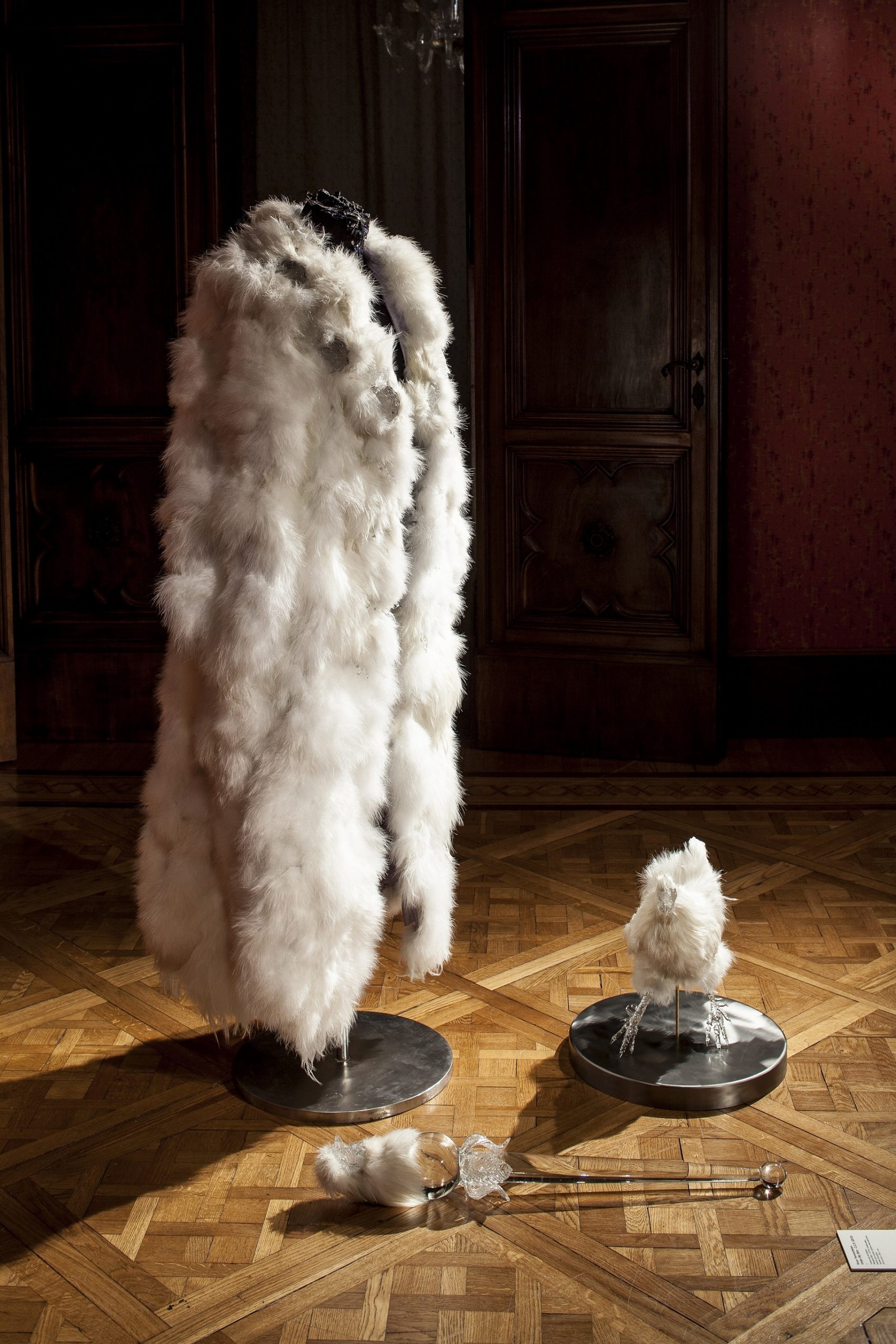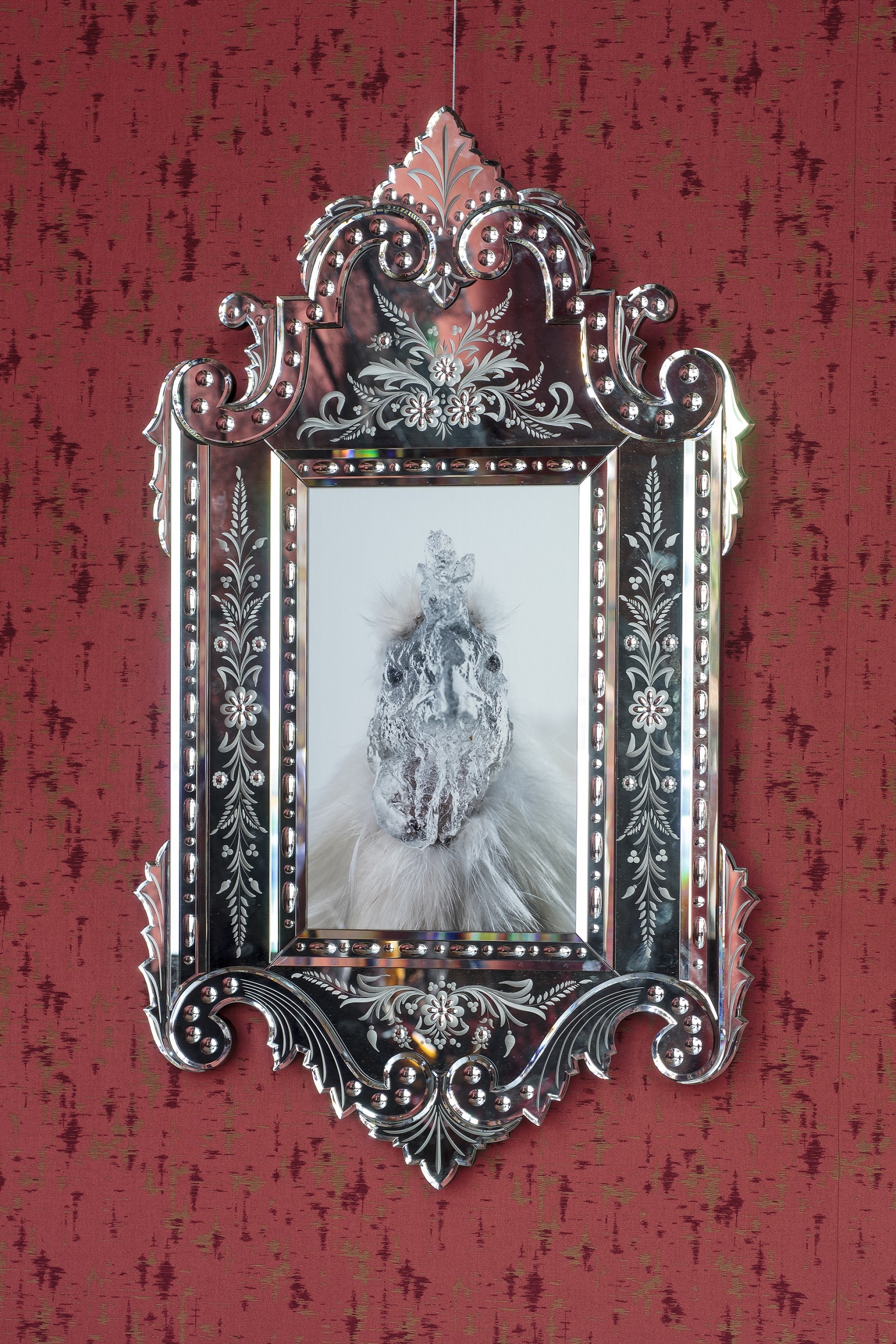 1998
Glass, steel
70 x 156 x 58 cm
GLASSTRESS STOCKHOLM, GLASSTRESS 2011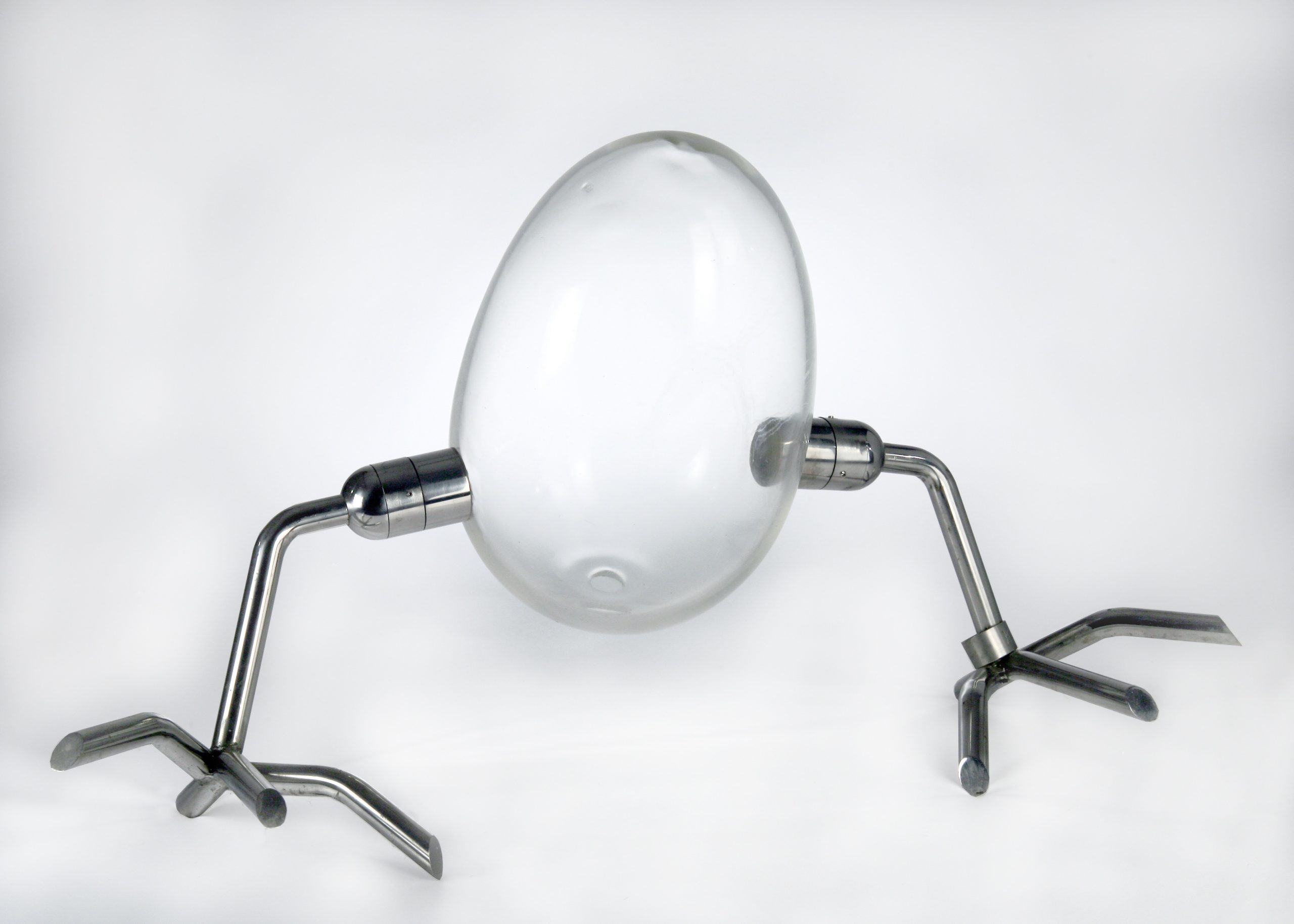 2009
Glass
Variable dimensions
GLASSTRESS PTUJ SLOVENIJA, GLASSTRESS BEIRUT, GLASSTRESS 2011
2011
Glass
Variable dimensions
GLASSTRESS BEIRUT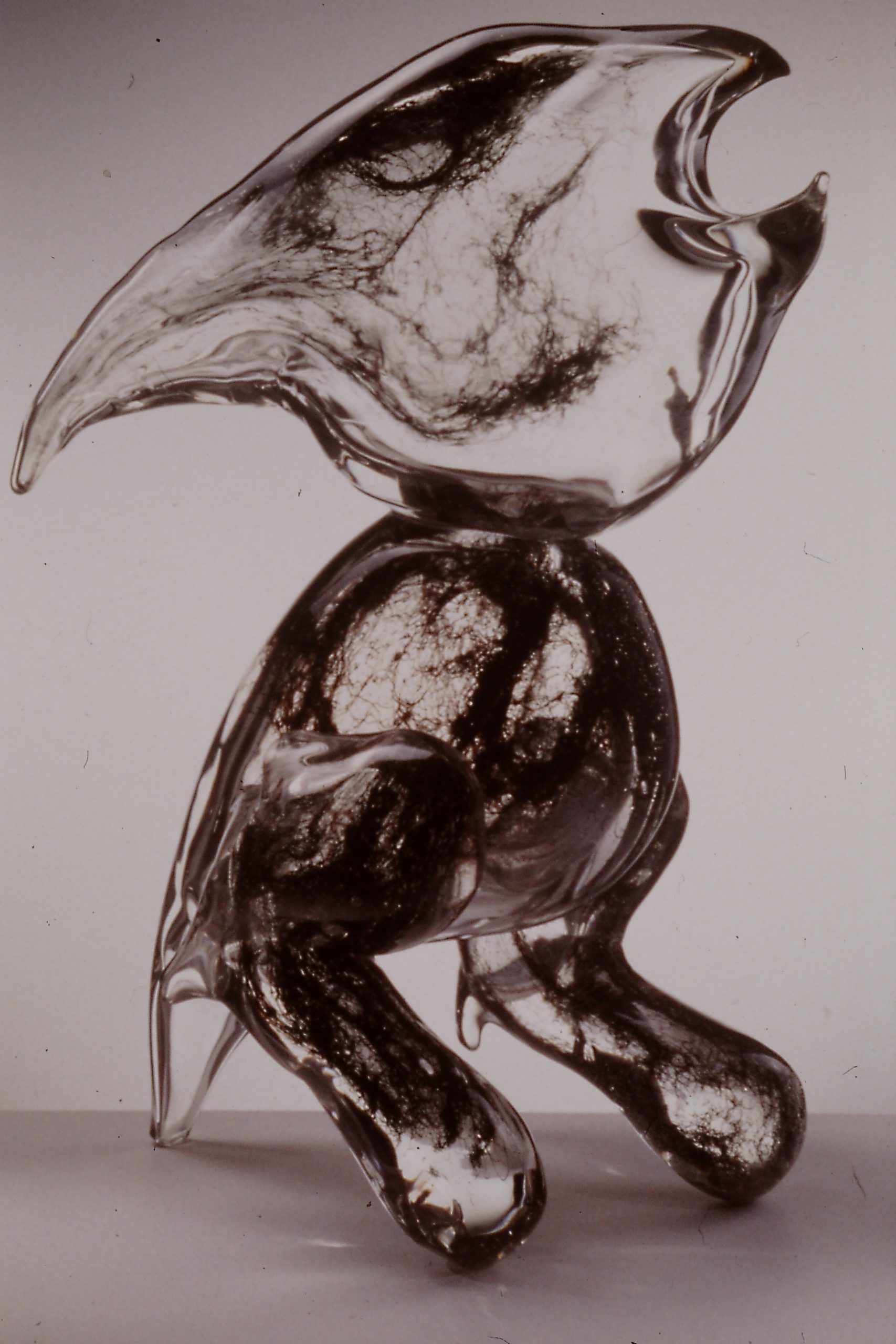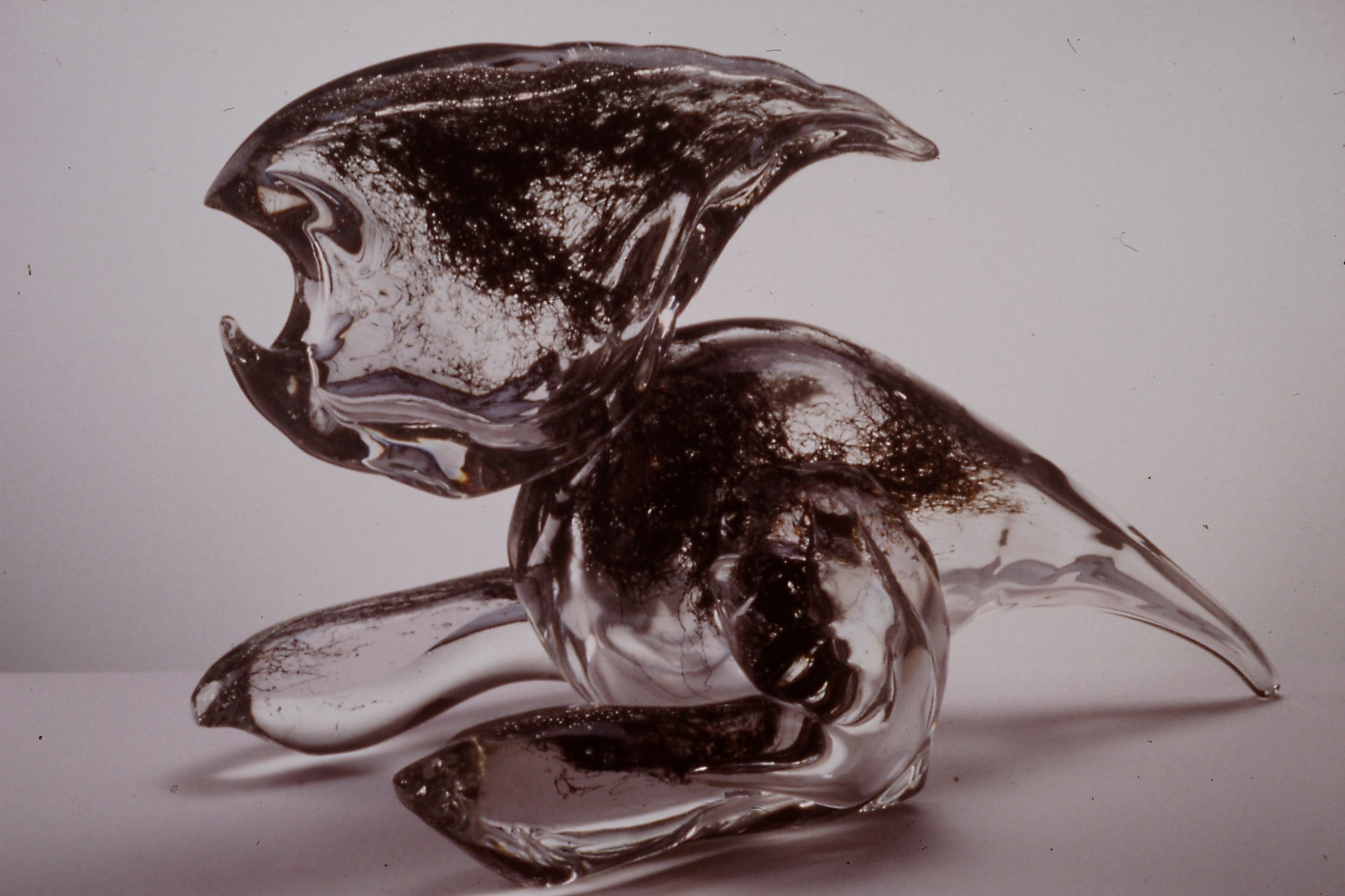 2011
Glass
20 x 30 x 25 cm
GLASSTRESS NEW YORK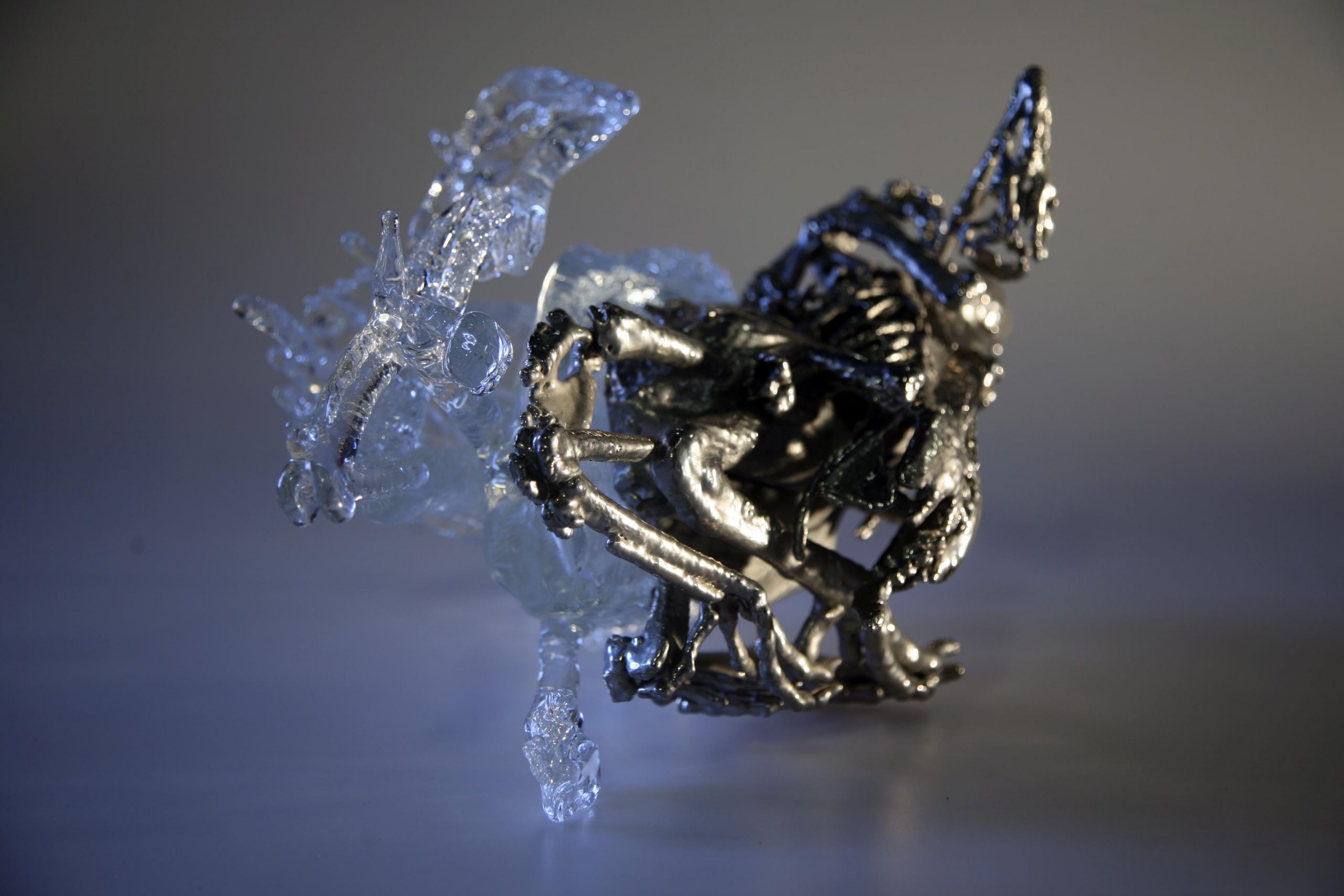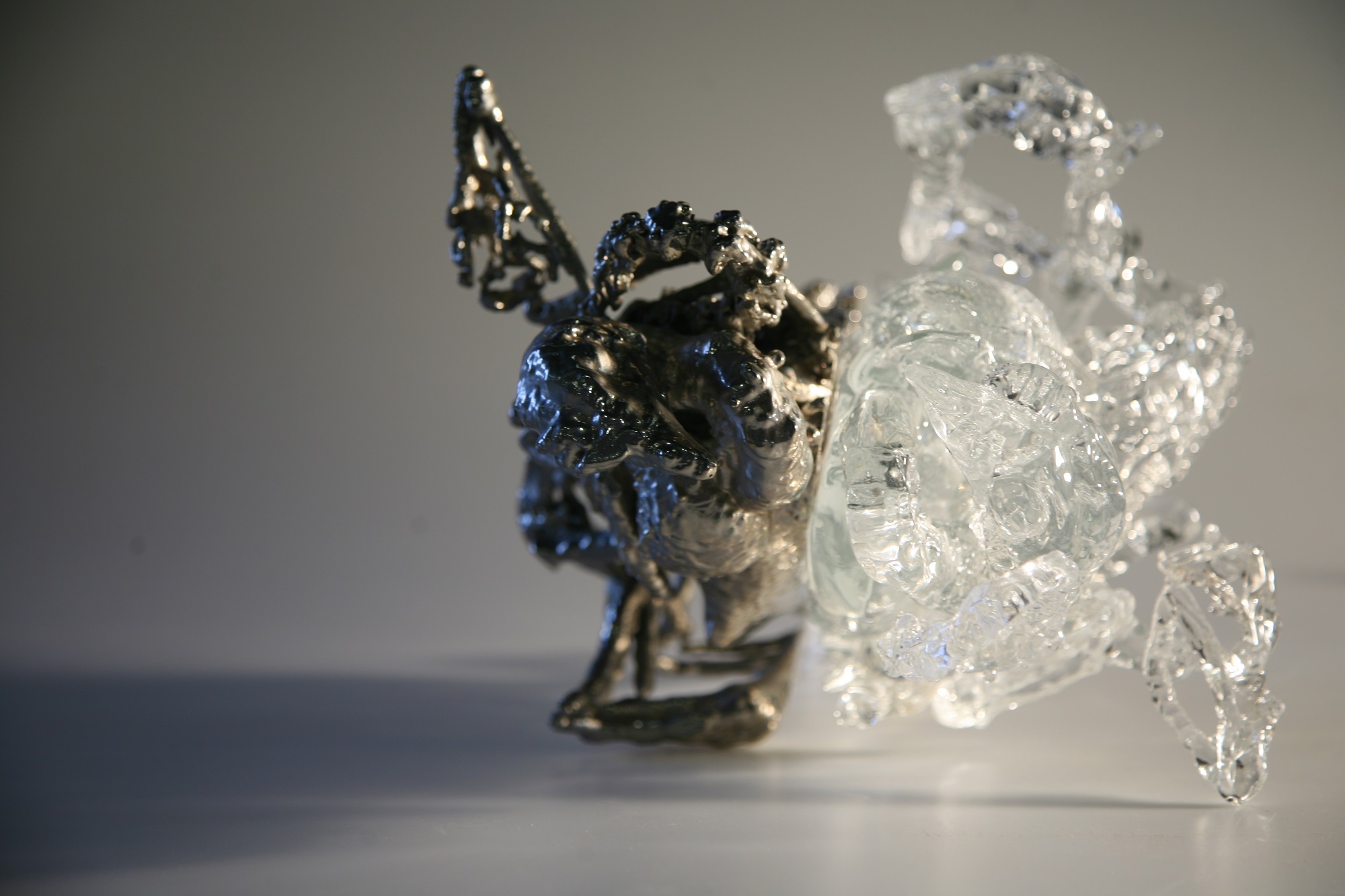 2005
Glass, Mechelse bresse stuffed, iron, rope, wood
60 x 35 x 45 cm
GLASSTRESS 2009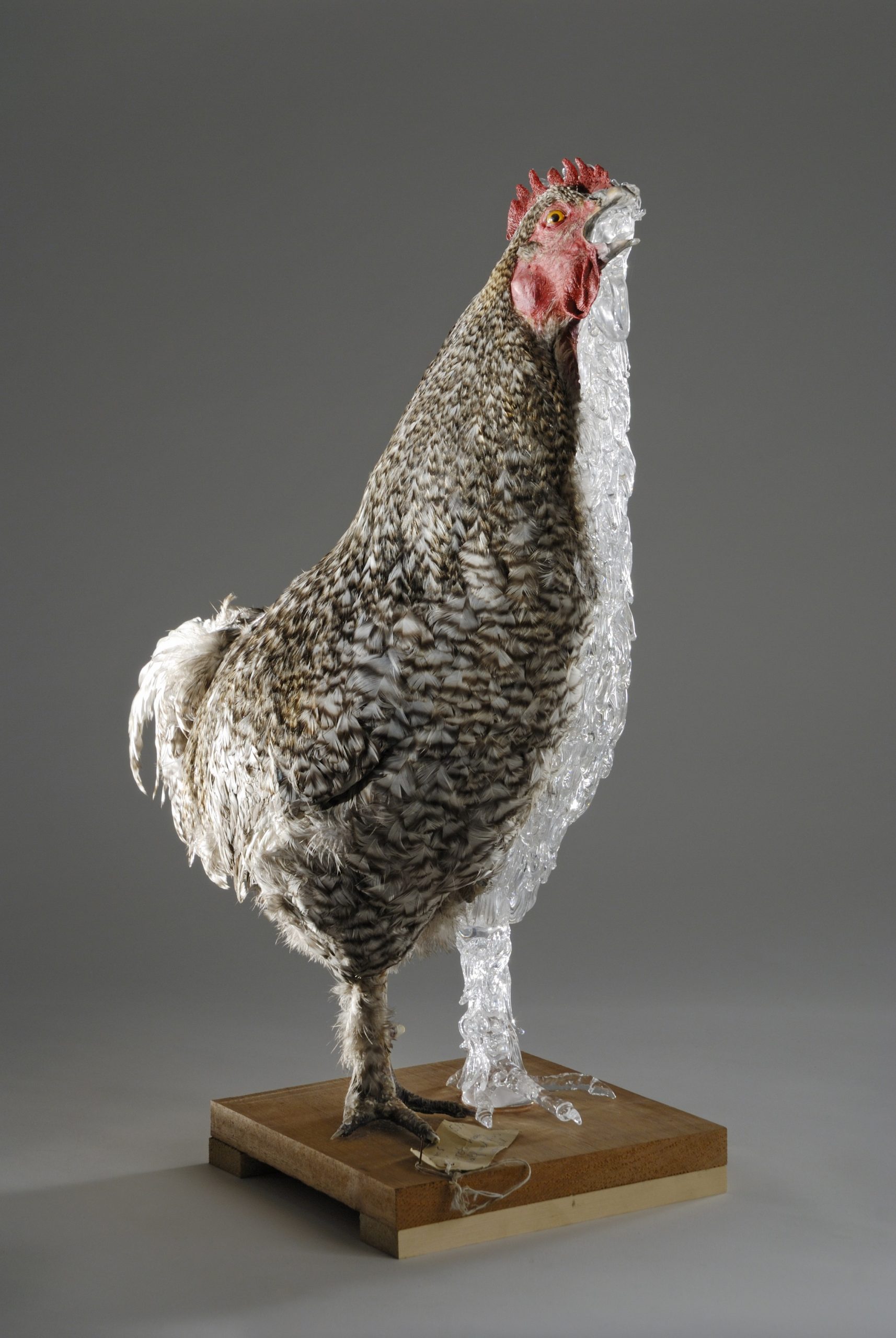 Koen Vanmechelen was born in 1965 in Sint-Truiden, Belgium, and lives and works in Meeuwen. His artistic career revolves around the theme of the chicken and the egg: these symbols connect Vanmechelen's art to scientific, political, philosophical, and ethical issues.
Read more
He is a self-taught artist who studied hotel management in Antwerp and worked as a cook and pastry chef in top Belgian restaurants for several years. His practice ranges from highly expressive paintings, drawings, photography, video, installations, and sculptures. He reflects on issues related to biodiversity, the evolution of the human species, and connections between the worlds of art and science, working with experts and scientists from around the world. His works are extremely diverse and include: The Cosmogolem, a wooden sculpture adopted around the world as a symbol for children's rights; The Cosmopolitan Chicken Project (CCP), the core of his extensive breeding program with chickens from all over the world meant to create a new species; and the fertility project The Walking Egg, a non-profit foundation where art meets science, and considered to be the "think tank" behind the CCP. Today, he is one of the most renowned Belgian artists and, in 2012, he founded the Open University of Diversity Factory (OpUnDi) in an old gelatine factory in Limburg, devoted to research and scientific-artistic experiments. Recently, he exhibited in Glasstress (2009, 2011), Venice; at MAD Museum (2012) and SCOOP (2012), both in New York; the Connersmith, Washington; the Belgian Embassy (2013), The Hague; the Church of St. Pancras (2014), London; Rurart Art Centre (2014), Rouillé; Cosmopolitan Gallery (2014), Genk; and in Glassfever (2016), Dordrecht. He won the Gustav-Heinemann-Friedenspreis (1996) and received the Golden Nica Hybrid Art for the CCP (2014).
For more information: www.koenvanmechelen.be

Fondazione Berengo
San Marco 2847
30124 Venezia - Italy
+39 041.739453
comunicazione@berengo.com