2019
Borosilicate glass
195 x 75 x 20 cm
GLASSTRESS BOCA RATON 2021, GLASSTRESS 2019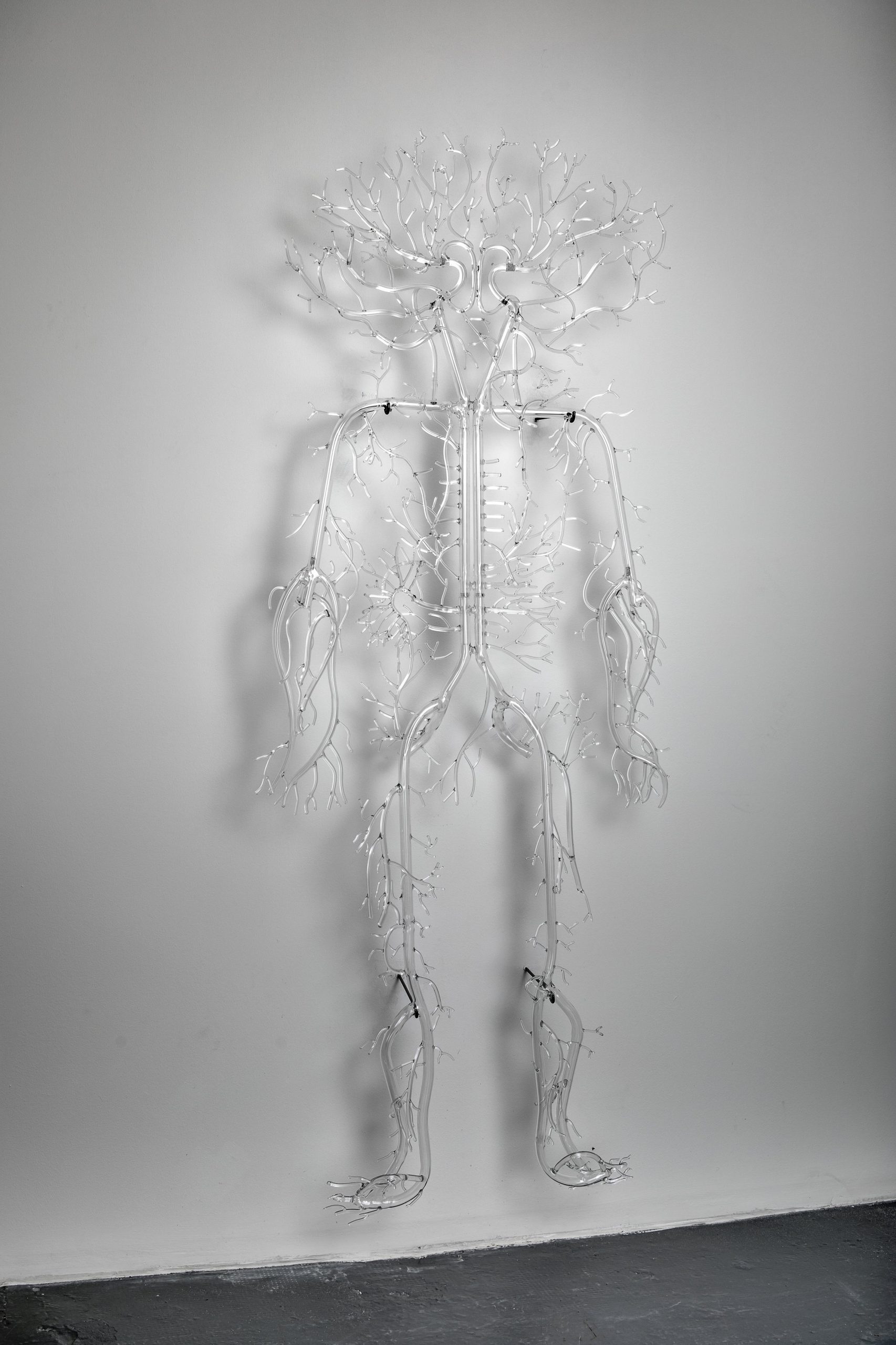 Prune Nourry is a French artist who lives and works in New York. Trained as a sculptor, she combines sculpture with video, photography, installations and performance-art to explore gender selection and the artificial evolution of humankind.
Read more
She recently directed her first feature documentary, Serendipity, an intimate odyssey where she unveils unexpected connections between her body of work and her own body through two years of battling with breast cancer. Serendipity was first released in 2019 at the Berlinale Film Festival. It has since at previewed at MoMA Doc Fortnight and at TriBeCa Film Festival.
Nourished by research and discussions with scientists, sociologists and anthropologists over the past decade, Prune has created a triptych focusing on gender preference and hybridism. Holy Daughters (2010-2013), in India, was the first part of a project spanning over several years in Asia, regarding gender imbalance and the misuse of new scientific techniques for the purpose of gender selection. The Holy Daughters sculptures are hybrids between cows sacred animals and fertility symbols—and girls—instruments of fertility, yet undesired. They are meant to challenge the traditional preference for boys over girls in India.
The project was then brought to China in 2014. In Xi'an, she collaborated with craftsmen to sculpt a life-size army of 108 schoolgirls in clay. Terracotta Daughters is a tribute to the Chinese girls who were never born due to the strong cultural preference for sons. The army was buried in a secret location where a handful of participants witnessed the birth of a contemporary archeological site. The excavation is scheduled for 2030.
The Imbalance series was also originated in Prune's Chinese experience. These artworks underline the contrast between Chinese philosophy's quest for equilibrium and the major demographic and ecological imbalances revealed in its contemporary society. The work Homme Rivière – French for River man – is part of the Imbalance series. Inspired from an anatomical drawing of the human vascular system, it symbolizes our connection to nature, the importance to preserve and save water. The veins look like rivers, seen from far above. The creature also looks like a tree, with many branches, reminding us that forests are essentials to our survival. The female version, Femme Rivière is made of pyrex glass traditionally used in laboratories; it also echoes to In Vitro series about fertility.
In 2018, two years after she was diagnosed with breast cancer, Prune Nourry created her most intimate work. The Amazon is a 13-foot-tall female warrior of another kind, partly covered with red incense sticks recalling acupuncture needles. She was erected in cement in New York as a monument to cancer survivors and a catharsis piece for the artist.
For more information: prunenourry.com

Fondazione Berengo
San Marco 2847
30124 Venezia - Italy
+39 041.739453
comunicazione@berengo.com