2019
Glass, flocked pedestal, scalpels, steel
220 x 125 x 160 cm
GLASSTRESS. WINDOW TO THE FUTURE, GLASSTRESS BOCA RATON 2021
2019
Glass
100 x 47 cm diameter
GLASSTRESS. WINDOW TO THE FUTURE, GLASSTRESS 2019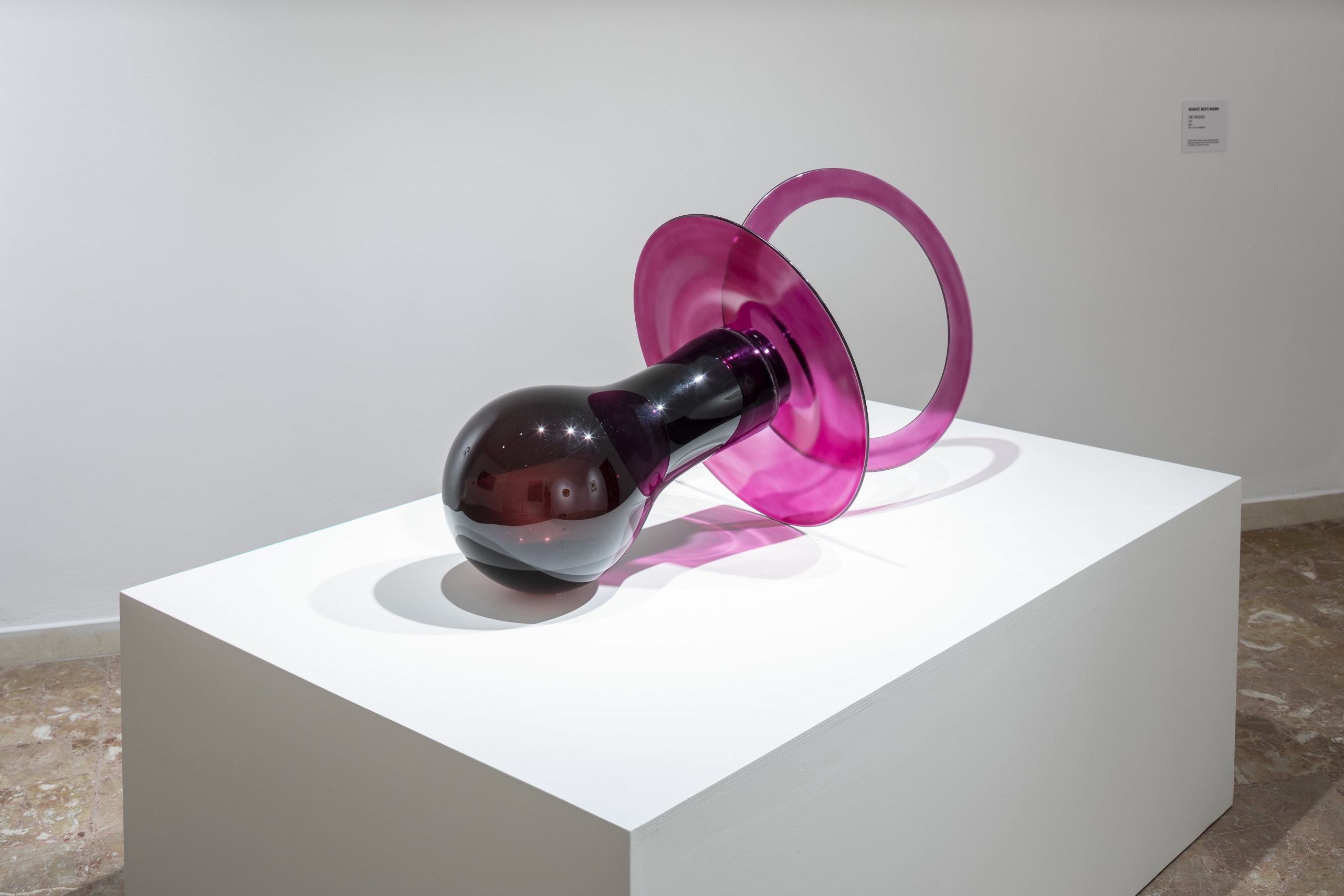 Renate Bertlmann (b.1943) is a leading Feminist avant-garde visual artist, who since the early 1970s has focused on issues surrounding themes of sexuality, love, gender and eroticism within a social context, with her own body often serving as the artistic medium. Her diverse practice spans across painting, drawing, collage, photography, sculpture and performance, and actively confronts the social stereotypes assigned to masculine and feminine behaviours and relationships.
Read more
In 1975 Renate Bertlmann was included in the seminal feminist exhibition 'MAGNA. Feminismus', curated by VALIE EXPORT, at Galerie St. Stephan, Vienna. More recently, her work has featured in important exhibitions such as 'Women – Feminist avant-garde of the 1970s', Museum Moderner Kunst Stiftung Ludwig Wien, Vienna (2017), which travelled from The Photographer's Gallery, London (2016); 'Renate Bertlmann: Two Climaxes', Richard Saltoun Gallery, London (2016); 'Renate Bertlmann: Amo Ergo Sum', Sammlung Verbund, Vienna (2016); 'The World Goes Pop,' Tate Modern, London (2015) and Burning Down The House: The 10th Edition of the Gwangju Biennale, South Korea (2014).
Bertlmann will represent Austria at the Biennale Arte 2019 – 58th International Art Exhibition in Venice from 11 May until 24 November 2019. Her exhibition 'Hier ruht meine Zärtlichkeit [Here lies by Tenderness]' will also inaugurate the new State Gallery of Lower Austria in Krems on 25 May 2019.
For more information: www.bertlmann.com

Fondazione Berengo
San Marco 2847
30124 Venezia - Italy
+39 041.739453
comunicazione@berengo.com