CESENDELLO OR JACK AND THE BEANSTALK
2015
Fluorescent lights, glass, LED bulbs, ballasts
300 x 180 cm diameter
GLASSTRESS 2015, GLASSTRESS BOCA RATON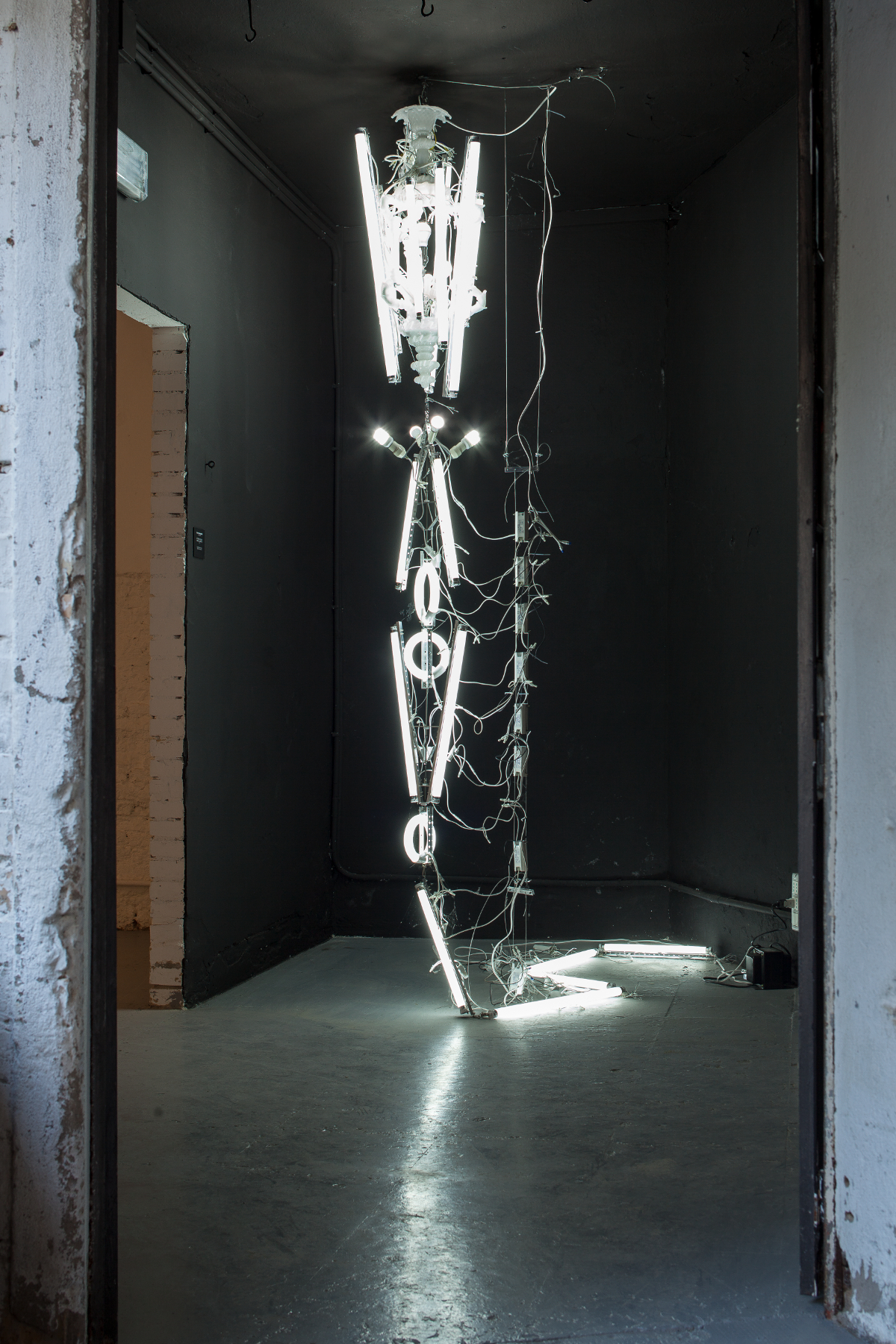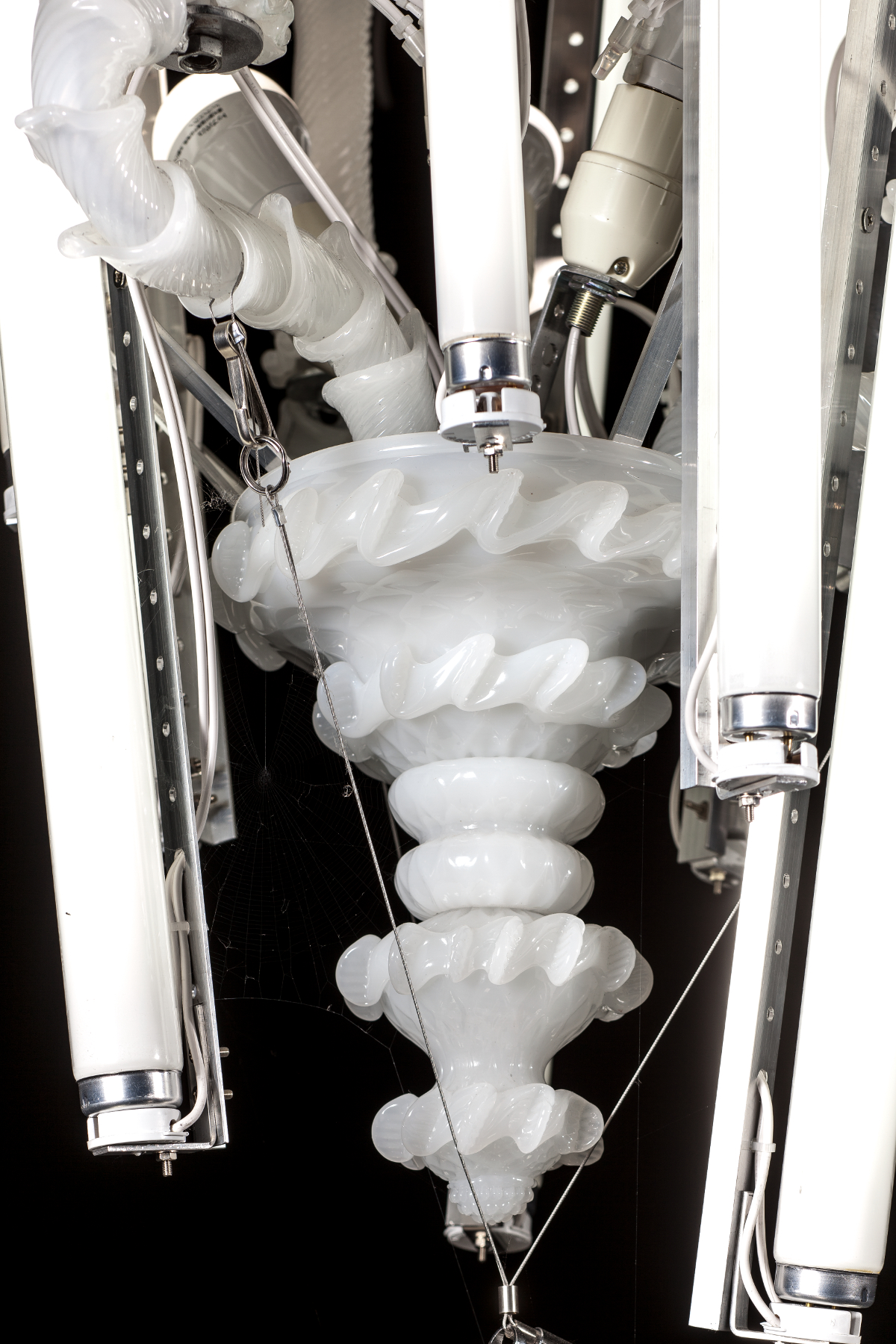 2011
Glass chandelier, neon
150 x 140 cm diameter
GLASSTRESS 2011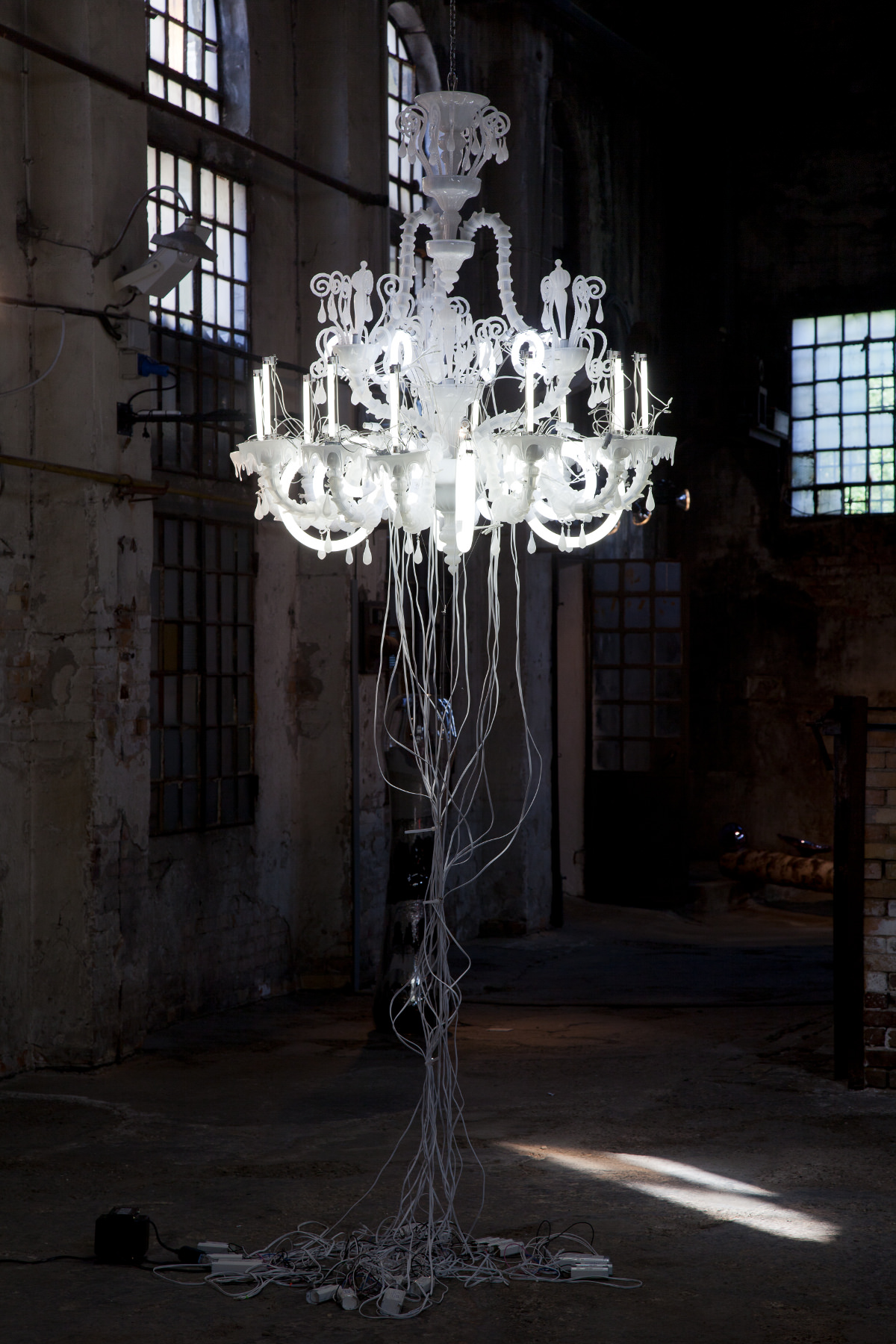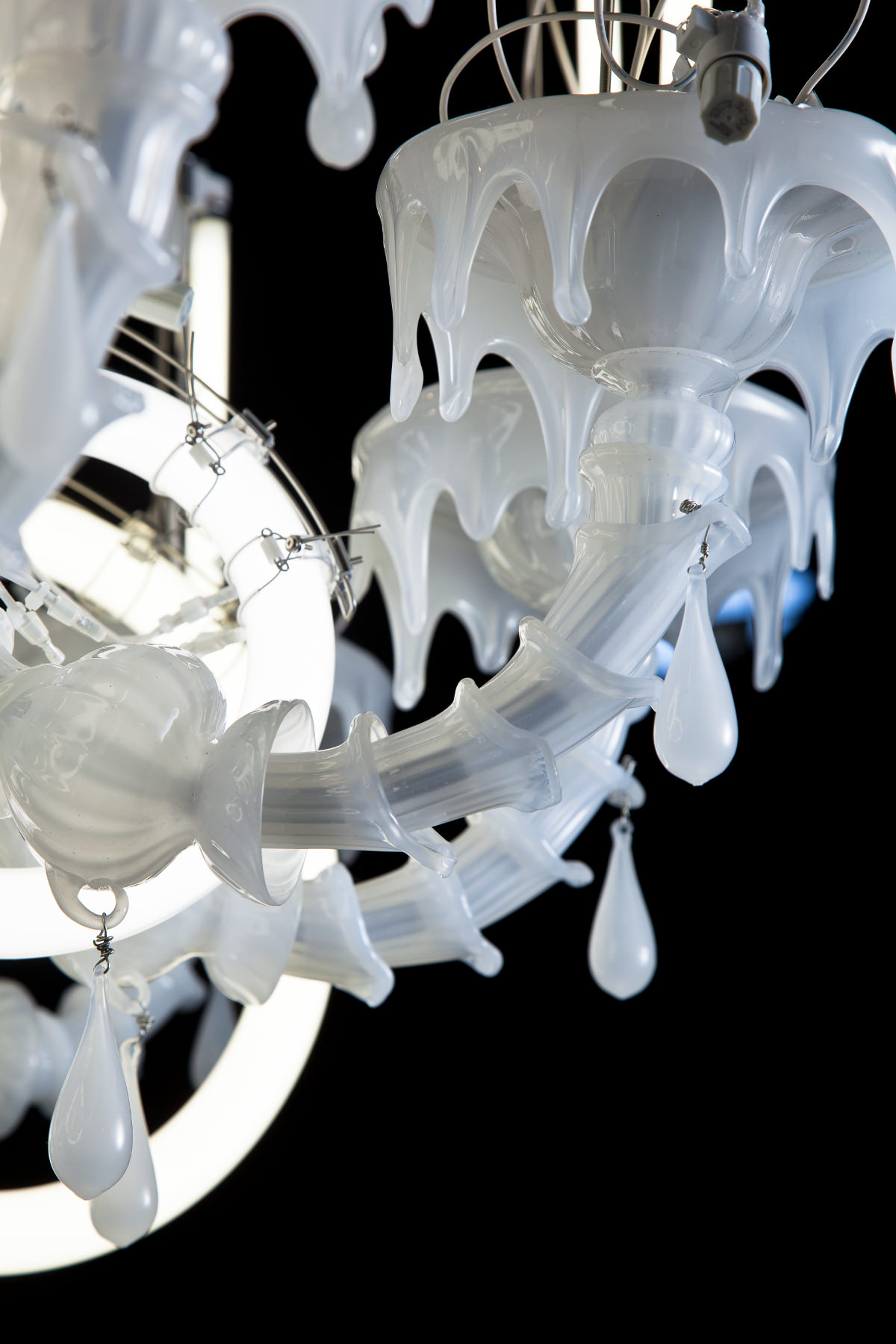 2017
Glass, neon
90 x 85 cm diameter
GLASSTRESS RIGA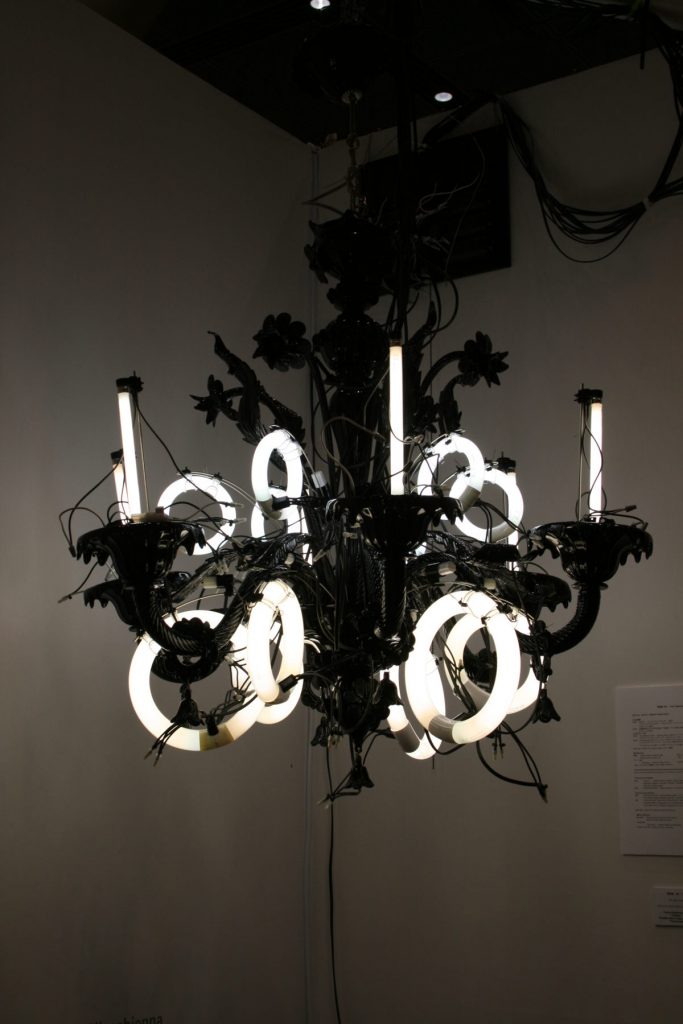 Yuichi Higashionna was born in 1951 in Tokyo, where he lives and works. His creations, mainly large-scale installations, are characterized by the use of neon lights, paintings inspired by spray-painted graffiti and fluorescent-striped wallpaper, reminiscent of the aesthetics of Op Art.
Read more
In his compositions, he incorporates objects associated with fanshii culture, from the English word "fancy" or rather "from everyday life," which are strange and uncanny at the same
time. The aesthetics of the "Japanese fluorescent culture"—the widespread mix of the campy and the unusual during the post-war period of openness towards Western aesthetic values—are a central element of his artistic research. In Untitled (Moire) (2011), the artist presents an oval inside two orange fluorescent lights: the lines intersect, they form special visual effects that capture the viewer. His installations have been exhibited at the Mori Art Museum (2007), Tokyo; the Shanghai Art Museum (2008); the Garage Centre for Contemporary Culture (2010), Moscow; the Hayward Gallery, London (2010); Glasstress (2011, 2015), Venice; the Marianne Boesky Gallery (2015), New York; and in the temporary show Glassfever (2016), Dordrecht. He won first prize at the Bombay Sapphire Exhibition (2008), Milan.

Fondazione Berengo
San Marco 2847
30124 Venezia - Italy
+39 041.739453
comunicazione@berengo.com