2012
Glass
80 x 160 x 60 cm
GLASSTRESS 2015, GLASSTRESS BEIRUT
TEN THOUSAND YEARS OLD TURTLE
2011
Glass, ashes
160 x 500 x 600 cm
GLASSTRESS 2011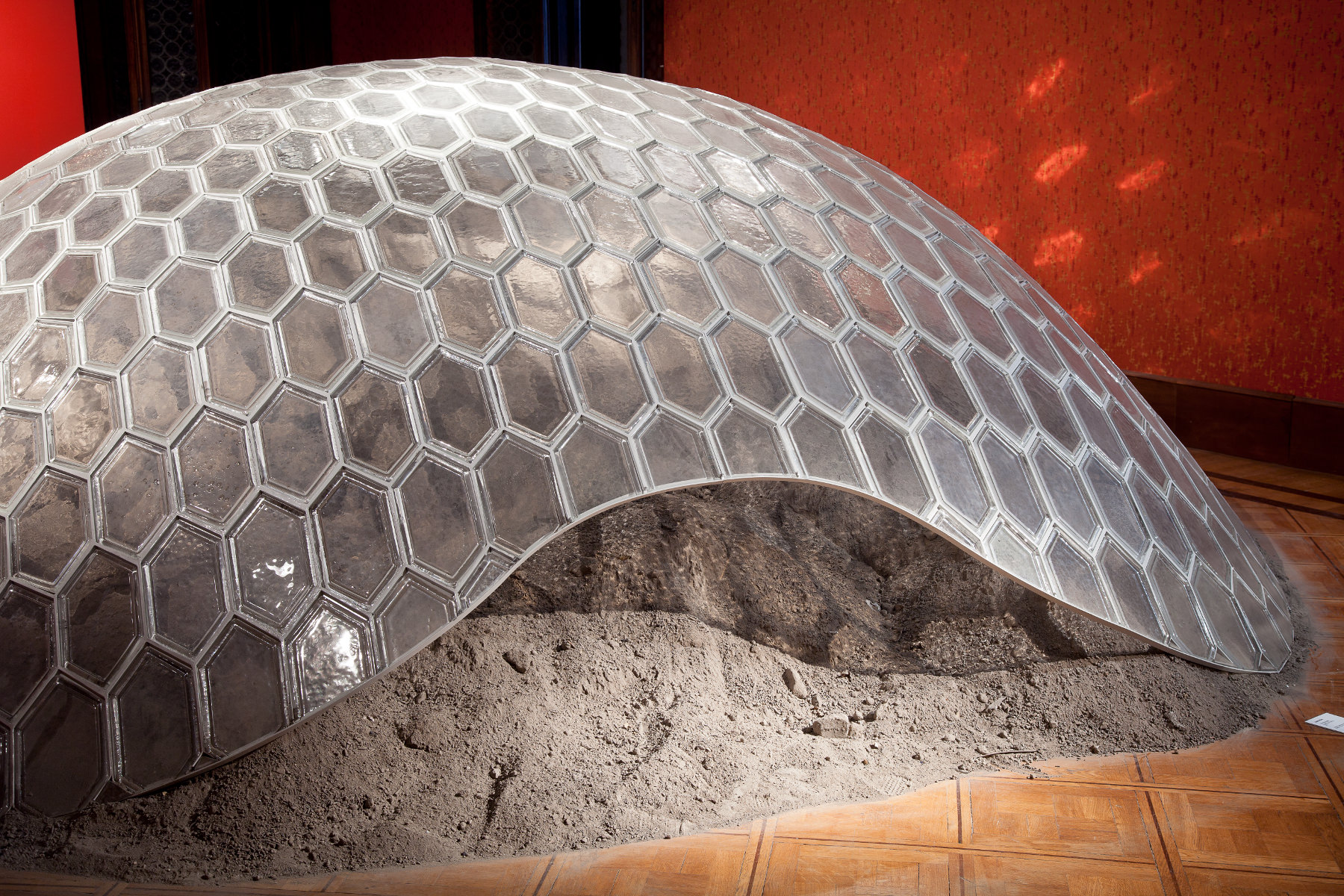 Zhang Huan was born in 1965 in Anyang, Henan province, and lives and works in Shanghai and New York. He is recognized globally and is best known for provocative performances that subject his own body to challenging tests of endurance.
Read more
He received his MA from the Beijing Central Academy of Fine Arts in 1993. He explores numerous techniques such as painting, photography, performance, installations, sculpture, graphics, and many different materials such as stone, copper, bronze, steel, incense ashes, fiberglass, feathers and taxidermied animals. These symbolically charged materials are used to explore issues around identity, spirituality and history. Some themes he addresses are the disjunction between collective memory and official historical record in the post-Cultural Revolution era. My New York (2002), realized for the Whitney Museum of American Arts, is amongst the most renowned performance pieces of the time. The artist covered his naked body with raw meat, and, resembling an over-muscular bodybuilder, walked along Madison Avenue requesting those passing by to set white doves free.
His works are in the collections of: the Museum of Modern Art, the Solomon R. Guggenheim and Metropolitan Museums, New York; the Centre Pompidou, Paris; The Saatchi Collection, London; the Museu d'Art Contemporani de Barcelona; the Hara Museum of Contemporary Art, Tokyo; and the Israel Museum, Jerusalem. He has had numerous solo exhibitions in prestigious institutions such as: The Shanghai Art Museum (2010); The Art Gallery of Ontario, (2012), Toronto; Palazzo Vecchio and Forte di Belvedere, (2013) Florence; Pace Gallery, New York (2015), London (2014). He conceived and designed the sets for the opera Semele at the Royal Theatre de Munt/de la Monnaie for the National Opera of Belgium (2009); the following year for the Poly Theater, Peking and the Four Seasons Centre of the Performing Arts (2012), Toronto. He was appointed to the Legion of Honour, (2014) France.
For more information: zhanghuan.com

Fondazione Berengo
San Marco 2847
30124 Venezia - Italy
+39 041.739453
comunicazione@berengo.com