Curated by Adriano Berengo, Holly Hotchner, David McFadden
14.02 – 10.06.2012
Museum of Arts and Desing (MAD), New York
Glasstress New York: New Art from the Venice Biennale. In conjunction with the 50th anniversary of the foundation of the American studio glass movement in 1962, Glasstress made its North American debut at New York's renowned The Museum of Arts and Design (MAD).
Since its beginnings, MAD has defined its role in the global museum community as an institution dedicated to the exploration of materials and process in the arts and design and to the creative transformation of materials resulting in works of significant visual, emotional and intellectual content. Like Berengo Studio 1989, MAD also rejects the traditional hierarchies and boundaries that have separated art, craft and design over the centuries. Therefore, MAD was a natural choice for Glasstress New York.
In the established Glasstress mission, Glasstress New York saw the participation of not only visual artists of every discipline such as Vik Muniz, Thomas Schütte, Jaume Plensa, Ursula von Rydingsvard and Yutaka Sone but also industrial designers and architects including Jaime Hayon and Patricia Urquiola. Prominent American artists Tony Oursler, Michael Joo, Kiki Smith, Mike+Doug Starn, and Joyce Jane Scott also took part in this provocative and innovative exhibition that officially marked the grand entrance of glass into the world of contemporary art and design, signaling the beginning of a new era for glass.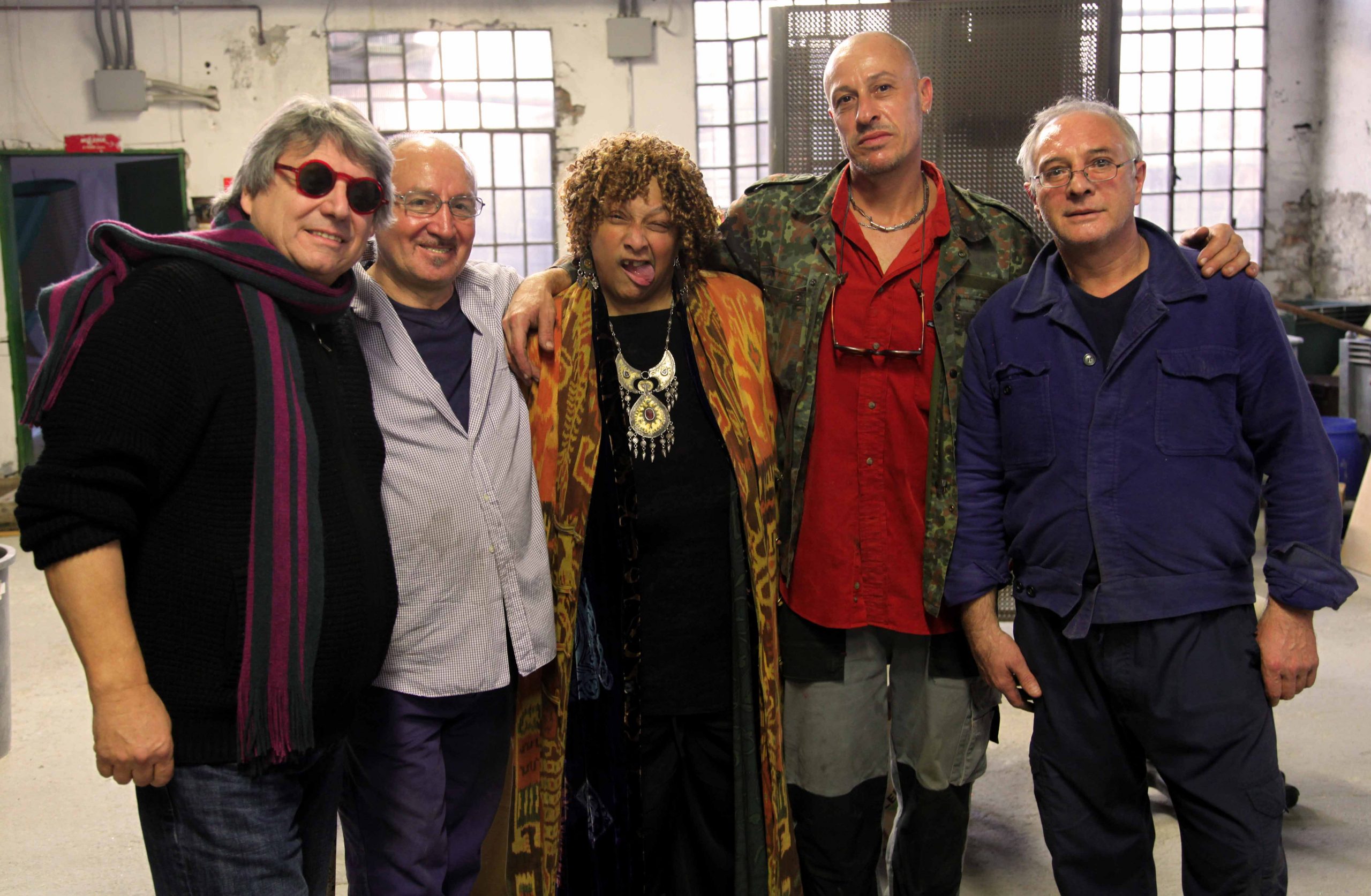 Fondazione Berengo
San Marco 2847
30124 Venezia - Italy
+39 041.739453
comunicazione@berengo.com